Sentia ontving de prestigieuze award voor beste VCSP-partner tijdens de Veeam Partner Summit op 6 maart 2018.Deze 'Veeam Cloud & Service Provider'-award gaat naar de partner met aangetoond succes in het leveren van Veeam Availability-oplossingen aan klanten, als ook eersteklas ondersteuning, diepgaande kennis en continue educatie inzake producten. Aangezien Sentia deze competenties hoog in het vaandel draagt, zijn wij trots om deze prijs te hebben ontvangen.
De oplossingen van Veeam passen naadloos in Sentia's portfolio en genereren extra waarde voor onze klanten. Sentia hoopt deze voordelen het komende jaar verder uit te breiden - en daarmee in 2019 wellicht opnieuw deze prijs te mogen ontvangen!

David Temmerman - Sales & Marketing director

Sentia
Contacteer ons als u meer wilt weten over Veeam's Always-On Enterprise, ultra-korte recoverytijden en gereduceerd dataverlies... om die non-stop bedrijfscontinuïteit te realiseren.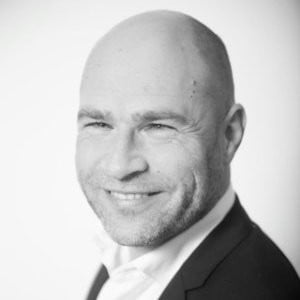 Written by
Helps organizations to lead the way! Relationship builder, coach and passionate Guitar Player.