Centralpoint is een bedrijf dat IT-producten en -oplossingen aan bedrijven verkoopt. Naast het leveren van producten leveren ze ook diensten en advies voor alle IT-oplossingen.
"We hebben een zeer technologische partner nodig die niet alleen naar het hardware gedeelte kijkt, maar ook naar de inzet van applicaties kijkt en begrijpt hoe deze applicaties werken, zodat we ons kunnen concentreren op de ontwikkeling van applicaties." - Rob Spekschoor, CTO bij Centralpoint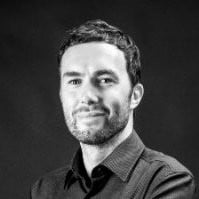 Written by
Business and innovation consultant with a passion for technology, design and creativity. Helps organizations to lead the way!