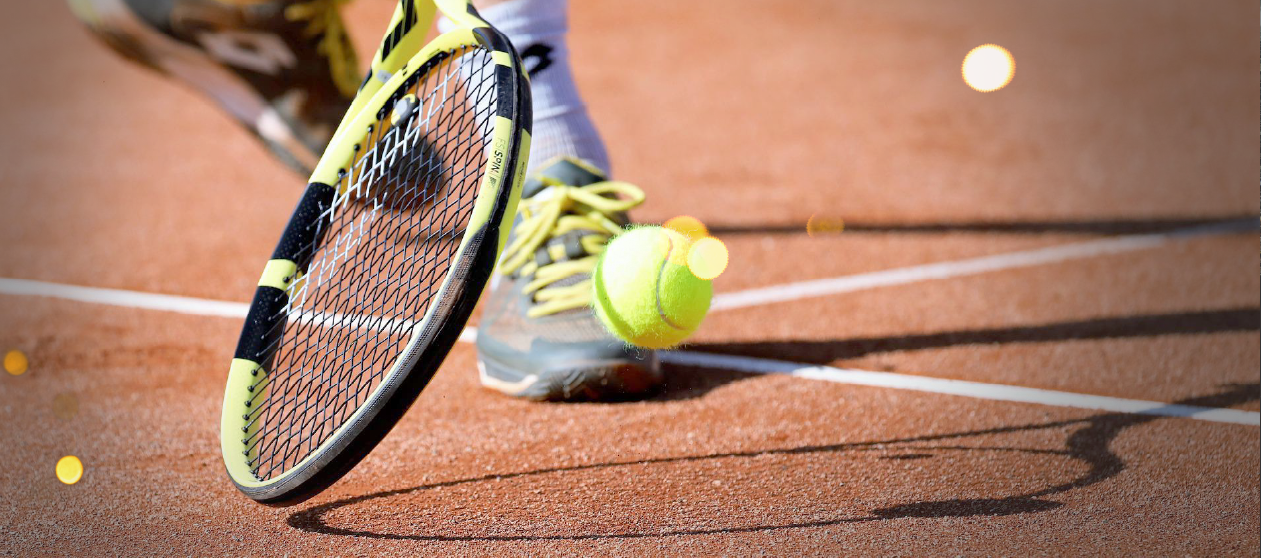 A promising start-up in the world of real-time sports events faced challenges aligning its digital maturity with its ambitions. Their developers lacked resources for performance monitoring and workload scalability, along with valuable business insights to optimize the user experience. Sentia has guided the organization along the first steps of its AWS Cloud Journey, incorporating monitoring right into its IT core infrastructure.
Real-time insights during sports events
AXXS, a global sports network, was founded in 2019. With innovative products, like their real-time social sports app, they focus on bringing the combination of social engagement and live performance statistics to a new level. Because their critical processes are based on real-time events, they heavily depend on continuous availability and speedy response in case of downtime.
"Starting out, we had clear ideas about the app we wanted to develop, but no knowledge of building the infrastructure behind the application. We found that we lacked the expertise to make the decisions that best fit our business challenges," explains Martin Kooij, Program, Quality, and Risk Manager at AXXS. AXXS started working with Sentia's consultants and architects in October 2020. Initially, it focused on setting up the application testing landscape, which Sentia helped built with the Managed Landing Zone. It soon became clear there was a need for a reliable, scalable IT platform, so AXXS joined AWS Cloud.
"During our first meeting, we found great synergy between our working cultures. Rather than talking about costs, Sentia looked to get to the bottom of

who we are and why we're doing what we're doing

. Then while we were setting up and maintaining our architecture within AWS, our developers spent a lot of valuable time finding out how to set up the AWS environment and increase visibility in its vast data lake. Researching Monitoring solutions such as Dynatrace, Sentia's name came up a second time. As Sentia is a certified Dynatrace supplier and longstanding AWS partner, we realized it was time for another call." - Martin Kooij
Both scalability and growth were on the top of AXXS' wish list while looking for a service provider. As the organization is ambitious to quickly expand its activities to other regions, such as America and Asia, it looked for a partner that could fully support AXXS on its growth journey. Given the highly fluctuating nature of peak loads during and between sports events, automatic and elastic scaling was crucial for availability and cost-efficiency. However, AXXS lacked the resources, maturity, and insights to adapt accordingly.
In four steps, Sentia helped them prepare for the Cloud:
Setting up a secure cloud-native IT architecture: Sentia Landing Zone
Enabling continued scalability and growth: AWS Cloud
Safeguarding compliance in all data residencies
Embedment of a Performance Monitoring solution: Dynatrace
1. Setting up a secure cloud-native IT architecture
Preparation is, without doubt, the most essential part of creating, migrating, or transforming IT landscapes. Flaws at the core level of business-critical applications not only inhibit business growth at a later stage, but are often time-intensive, expensive, and difficult to solve.
The hybrid Sentia Landing Zone, our cloud adoption framework, allows you to safely prepare for a cloud-native architecture. It seamlessly aligns with your DevOps and IT Operations Model. "We started off setting up AXXS' Test Environment. Sentia operates Infrastructure-as-a-Code, to ensure easy rollbacks in case of errors. As the development of the app itself happened synchronously, AXXS added Product Quality Assurance to our standard DTAP approach," explains Rafael Kineippe, AWS Cloud Consultant at Sentia. "IT infrastructure is Sentia's focus area, but we have adequate expertise to help out with application troubleshooting, such as securing the access of the payment API".
While AXXS' developers tested their application in the managed environment, the Solution Architects at Sentia looked to implement technology valuable to the business case, and integrated these with Sentia's Dashboards and Reporting to enable data-driven decision-making.
Store and retrieve up-to-speed sports and player statistics. With the combination of AWS' scalable database service DocumentDB and the elastic container engine Kubernetes, the AXXS application can now continuously provide its users with real-time sports and player statistics.

Livestream analytics and data to thousands of users. Integrating Apache Kafka®, a distributed event streaming platform, enables high-performance data pipelines. The continuous flow and interpretation of data allow for the right information to be at the right place, at the right time.
2. Enabling continued scalability and growth
Downtime in any IT landscape can have disastrous consequences for organizations. In the case of sports events, the effects of performance issues are even less forgiving. When end-users don't have undisrupted access to their applications, they don't hesitate to find a competitive platform. This posed a challenge for AXXS. As many SLAs were set on a standard 2-hour response time potential issues would only be solved after the match. 24/7 availability proved crucial for its continued business operations.
As AWS Advanced Consulting Partner, we're able to pinpoint and implement the AWS capabilities most valuable for your business. A few of the integrations Sentia integrated into AXXS' cloud environment:
Reliable content delivery during peak loads. To speed up the processing time of data during peak use times, Sentia integrated Amazon CloudFront, a portal that auto-distributes content requests, such as HTML and images, to available data centers with the lowest latency

Speed up DevOps processes. When you're optimizing or developing your applications, large data requests slow down productivity, as scanning the entire database takes up time and storage. To achieve top performance, Redis works as an in-memory key-value store, quickly providing you with recurring data.

High-level search engine for your app users. AWS Elastic Search is a best-of-breed search engine that links athletes, teams, and other data so that AXXS Sports users can find what they're looking for even when they don't know the exact name or spelling of their query.
3. Safeguarding compliance in all data residencies
AXXS faces fast-shifting regulations regarding sports games, data protection, and betting licensing. Compliance and Security were a top priority, but their foundation needed to be flexible to quickly adapt both to lawmaking and cyberthreats. Amazon Web Services takes the protection of its users and their data very seriously. As AWS Advanced Consulting Partner, Sentia continuously invests in learning and adopting high-level security requirements, while sharing our best practices. Our experience, combined with the expertise AWS requires of its partners, allows Sentia to not only easily provide compliant solutions, but also look for solutions that actively improve businesses.
Rafael explains: "AXXS spoke of a preference for localized data centers, to make regulatory alignment easier per operating country. We then suggested investigating serverless computing". Besides the logical advantage that serverless data is not as restricted by borders, Serverless Cloud is generally cheaper, effortlessly scalable, and significantly faster than physical server centers are. "Our investigation showed that, in this case, it was still too early to implement a fully serverless solution. If a developer wants to create virtual servers, S3 buckets (basic containers that hold your data) need to be defined. However, the start-up lacked application process antecedents to accurately decide which resources would be used, and when."
In the case of AXXS, the best solution proved a hybrid mix of serverless and server-based. This way they could still enjoy a cost-effective and highly available set-up while maintaining control over (and gaining knowledge about) the necessary resources.
4. Embedment of a Performance Monitoring solution
Oftentimes when end-users complain about performance, traditional monitoring notes fully functional components, such as CPU and server availability. This makes it difficult to pinpoint why users are having trouble with your service. Rafael recalls: "Beta-users of the AXXS Sports application reported difficulties or quit halfway set-up, but their developers had no insight on which processes to improve".
When it comes to developing or transforming applications, the single application must also function within the entire chain. To accurately test performance during all stages of the application's lifecycle, you require reliable insight into the

infrastructure, business processes, and how these interact

with each other. "Including tools that bring observability should happen from the earliest stage of Development and is an

integral part of a well-functioning infrastructure strategy

. Comprehensive monitoring prevents starting from scratch when changes don't lead to their desired results."

- Rafael Kineippe, AWS Cloud Consultant at Sentia.
Gaining insight not only into the performance of an application but also the way it interacts in the IT landscape and with its users, is essential to making valuable business decisions. The monitoring AXXS had in place needed to mature for the business to become viable. To make sure Dynatrace, the chosen monitoring integration, could perform optimally, Sentia first performed updates to other processes within the IT environment, such as Kubernetes.
AXXS started at the first of four monitoring phases defined by Sentia. As a partner, our experts help organizations add value to their business throughout all four phases of the Digital Experience Monitoring journey.
---
AWS & Sentia
AXXS uses AWS Cloud as its data platform. While Sentia is impartial to technology and advises its customers on all forms of cloud, we strive to provide our clients with the highest quality services on all levels. We are AWS Partner MSP since 2016 and have performed over 50 AWS migrations.
"As a start-up, what attracted us most is that Sentia has all the resources, and the hands-on mentality to help us grow through every phase of our Cloud Journey. They place value on sharing knowledge and becoming a trusted partner, rather than just a service provider."
Our extensive expertise in designing and building new environments, attested by our AWS DevOps Competency, has been one of the reasons AXXS decided to work with Sentia again. Next to that, our proven track record with AWS CloudFormation has enabled this to be a successful project.