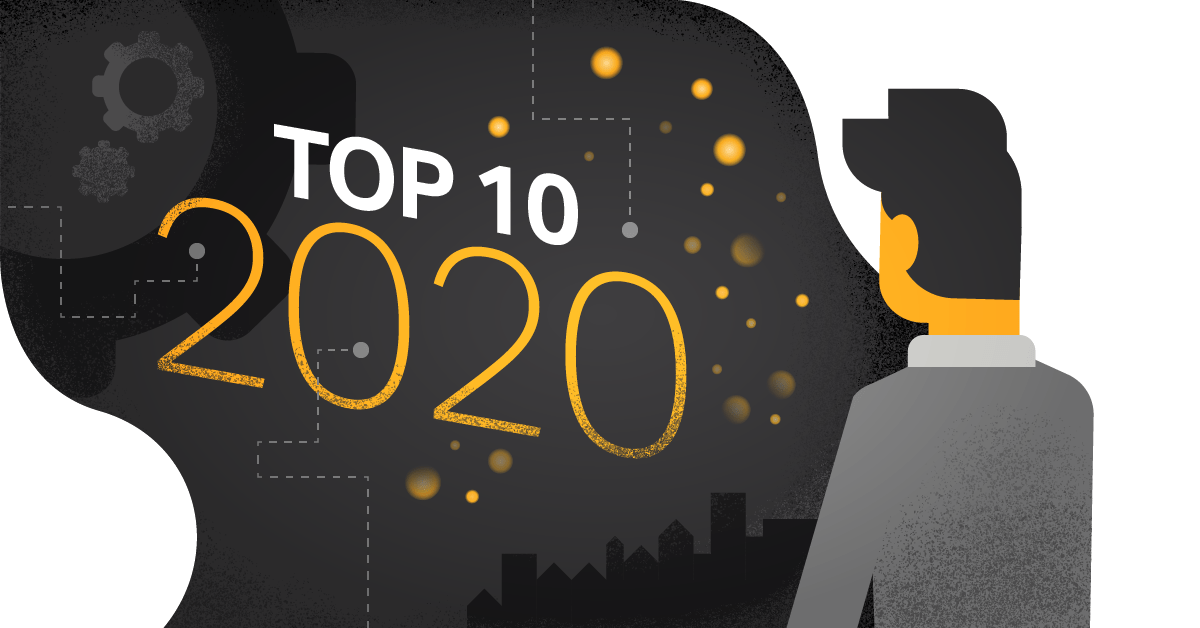 Which way does the wind blow within strategic IT trends in 2020? Based on our latest market insights and with fresh input from Gartner, we have compiled a top 10 for your inspiration.
We are in the middle of a digital transformation that is changing the way we live and work. One can go a step further and call it a revolution. It may not happen overnight, but it is nonetheless a paradigm shift.
Digitization, automation, AI, and IoT are booming right now. At Sentia, we feel open to new ways of developing and operating alongside demands for security and uptime. For the sake of clarity, I distinguish here between the technology that characterizes the individual's daily life and the one that defines the framework.
At the research firm Gartner, they call it People-Centric and Smart Spaces. People-Centric stands for user-friendly applications that make everyday life easier and more productive, while Smart Spaces are all the technologies we surround ourselves with.
Top 10 strategic IT trends*
People-Centric
Hyperautomation
Multiexperience
Democratization
Human Augmentation
Transparency and Traceability
Smart Spaces
Empowered Edge
Distributed Cloud
Autonomous Things
Practical Blockchain
AI Security
People-Centric
Hyperautomation is a matter of automating everything that can be automated. From simple tasks over complex processes to overall business processes.
Automation will continue to increase, as will the introduction of new technologies to strengthen learning and education. Multiexperience is responsible for using modern tools such as augmented reality, eye tracking, and gestures to support user-friendly and straightforward work and training tools.
Democratization is also on the list of strategic trends, and it covers the dramatically greater accessibility that characterizes technology and intelligent applications. A fact that comes to show in the use of shadow IT, among other things.
Shadow IT is applications and services that the individual employees have access to and apply, even if the applications are outside the IT department's knowledge and control. In that perspective, democratization and accessibility are trends that a company and IT departments must have an opinion on.
Finally, People-Centric trends include the need for transparency and traceability in a company's data flow and IT infrastructure. Areas as integrity, ethics, openness, and accountability shift in focus, as data security faces pressure on all sides - cybercriminals, fake data sources, fake news, the bias in algorithms, etc.
Smart Spaces – everything we surround ourselves with
In the future, data management, processing, and analysis will also move from the cloud and data center to the edge of the network.
Empowered Edge is the trend to use intelligent devices like cameras, sensors, and robots to support real-time applications and services where things are happening. It contributes to more intelligent systems, but security must be included continuously.
Distributed cloud services are also gaining ground, and this is a trend that recognize at Sentia, where we have touched on the topic earlier in our article: How to choose the right cloud model and strategy.
Self-driving cars and autonomous drones sound like the future but are becoming a reality. We have become accustomed to robot vacuum cleaners, but we are also experimenting intensively with drones for package delivery, robots, and self-driving cars. The first wave of enthusiasm has subsided, and now real experiments are underway - including in Aalborg, where an investigation with self-driving buses has started.
Blockchain technology is also on the list of top 10 trends in 2020. Not only in relation to cryptocurrencies like bitcoin but as a technology with the potential to change the Internet regarding secure trading, transportation of goods, etc.
Finally, we will see more use of AI in security solutions as cybercrime attacks become increasingly frequent and aggressive. As mentioned, there will be more data processing at the edge of the network and through more devices connected to IoT solutions. It provides more points of attack for criminals, and here AI will increasingly become an effort in the fight.
The tendencies matches our experiences
The top 10 IT trends matches the trends we experience at Sentia in the daily collaboration with customers and partners. It is al about the value of combinations of data and the strength in synthesizing different fragmented data sources.
Furthermore, the practical questions of the cloud comes to mind. Will we be locked in one ecosystem? Is it possible to move data, and what are the costs? How can we receive independent guidance to combine the siloes to increase growth? All these questions are relevant if you don't want to settle with "best practice" but desires to focus on "next practice."
Data and analysis are the groundwork for modern companies. Simultaneously, the cloud is a question of connectivity and to master the disciplines in security, compliance, and governance - all the areas we see demand for in the market. In a fragmented world with many data sources and applications on various platforms, a partner like Sentia is more crucial than ever. Especially for the companies who want digital cohesion.
*Gartner Top 10 Strategic Technology Trends for 2020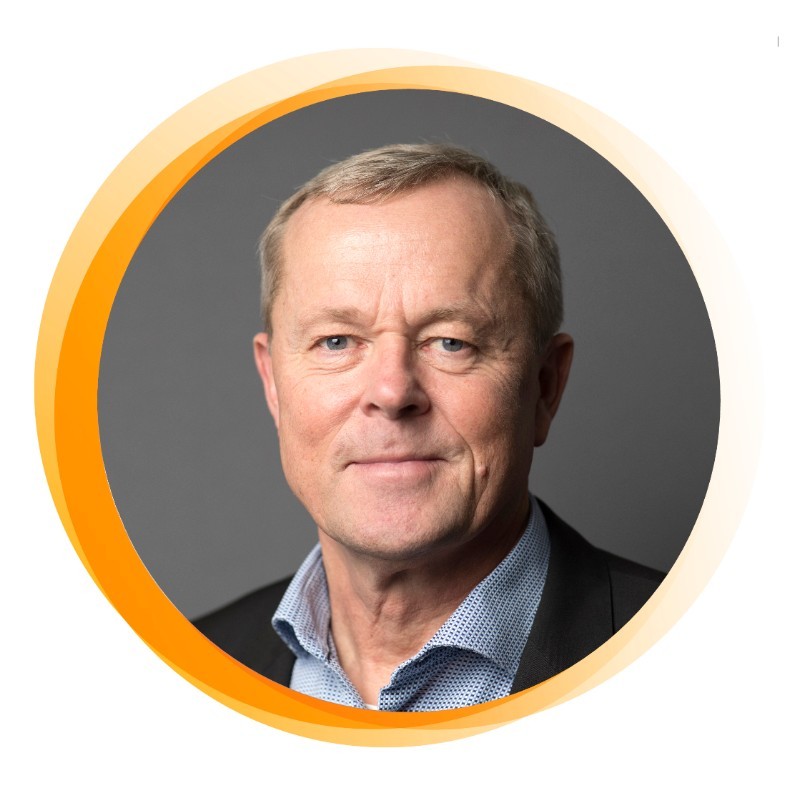 BY
Sales Director at Sentia Denmark with a solid background and career from the central IT industry players. Peter holds a Master's degree in Mechanical Engineering from DTU and attended programs as Global General Management Program and Executive Program. Peter has impressive managerial experience from his many positions as a Manager and Director since 1999. And with it, an extensive and proven professional expertise within customer relationships, business development, sales, and global management with many years of experience within digital transformation. As responsible for the commercial business, Peter works with particular attention to business-critical cloud solutions in high demand from our customers to achieve their digital strategy in their industry.