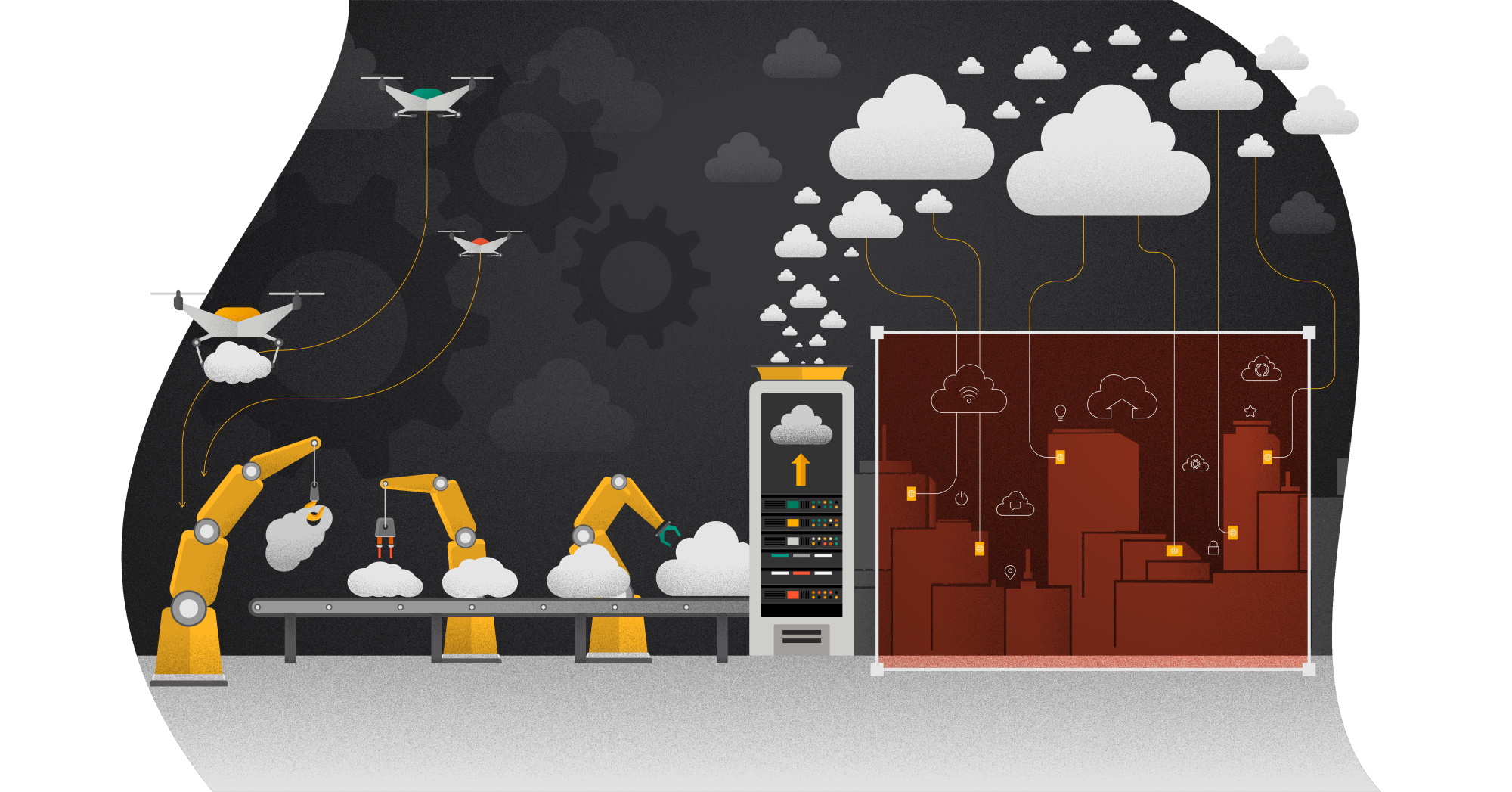 To benefit from cloud technology advantages like reduced time-to-market, enhanced scalability, agile development, and embedded redundancy, automation must be taken into account. Konstantinos Bessas, Cloud Architect at Sentia, sums up the advantages of mastering automation in the cloud.
Today, automation is becoming increasingly important. Working in a public cloud environment requires many of the same procedures as software development where, for example, it is expedient to run new applications in a test environment to check if they work before being deployed. If that type of process is to be reproduced accurately, it requires a high level of automation.

With the rapid spread of cloud and Infrastructure-as-Code, you can with automation guarantee that all processes can be reproduced and that the necessary security, quality, and audibility have been taken into account. You can review your infrastructure before deploying it. And you have an audit trail of every change that has ever been applied to the application or service.
Building blocks achieve results faster
A key element in efficient automation is the use of building blocks. With Infrastructure-as-Code there are typically a host of resources that are often used to develop and run services – like certain alarms, firewall functionality, etc. We combine these elements in building blocks to achieve more speed in development and deployment.

This reduces the amount of manual work needed as you can be sure that the building block contains elements that are already tried and tested. The 'second time around' the process can be automated and carried out by the simple use of a configuration file, so you do not have to spend valuable effort doing it all over again.
Public cloud promotes automation
Overall, we are seeing a strong movement towards the public cloud in recent years. At all three major public cloud providers – Amazon, Google and Microsoft – automation plays a major role at the core of their product. Therefore, the growing need for cloud-native design is also closely linked to the need for increased automation.

You might object that there is still a large segment in the market that uses private cloud. But the trend is that public cloud is gaining ground, often in the form of hybrid solutions. This is the reason why more and more people need to build cloud-native environments, which for the same reason we focus a lot on at Sentia. For it requires a high level of expertise to build a well-functioning, automated cloud-native solution.
Unlock the full potential of cloud solutions
If the task is approached correctly, cloud solutions and automation have great potential for optimizing your whole IT infrastructure. This applies, for example, to automation in connection with processes, integration, monitoring, and management. As an example, we can also look at how it is possible to optimize, among other things, scalability and automatic replacement of servers before they cause problems.

With building blocks and automation, you ensure that new servers are exactly as they should be. If part of your infrastructure is not sufficient for workloads, or if something breaks down, it can be replaced automatically immediately. The IT department no longer has to put out fires but can trust that the automation kicks in and ensures uninterrupted operation.

Further, by combining automation routines with AI or Machine Learning, it is also possible to detect anomalies in the operation. For example, a peak load may last significantly longer than normal. Then either an alarm can be sent off about an anomaly, or an automated response can be initiated after a set of measures so that the event may not even have to bother the IT department.
How to leverage the expertise of Sentia

To facilitate your cloud journey and help optimize the operation of your cloud environment, we at Sentia work according to a proven 5D model.
1. DISCOVER: We start by assessing the current stage. We examine the level of cloud readiness and look at the defined goals from a business perspective.
2. DEFINE: In close collaboration with all stakeholders, we define the desired, future level. We identify the places where bridges need to be built.
3. DESIGN: We deliver a high-level infrastructure design for the cloud. In full compliance with the business and safety requirements.
4. DEVELOP: Our IT architects develop processes and tools, such as bespoke CI / CD pipelines, Infrastructure-as-Code templates, and the platform itself.
5. DEPLOY: The real transformation begins with the release and integration of solutions in processes and the training of employees.

The 5D model covers the entire cloud journey - we organize the work with a view to optimizing the solution for smooth and time-saving automation.

Wherever you are on the journey, we at Sentia can help you develop, refine, and operate an automated infrastructure with landing zones, test environments, and all the scalability and agility you expect from a value-added cloud solution.

Feel free to contact us to learn more.