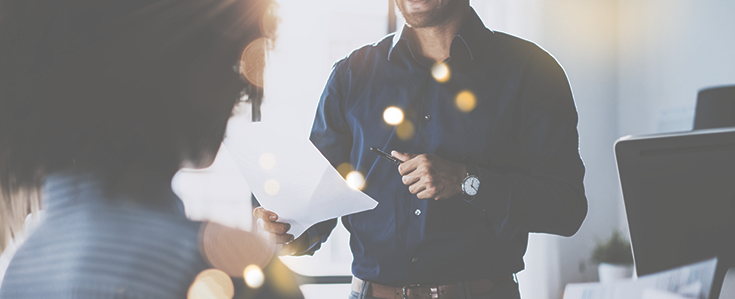 This year, many organizations - forced by the corona crisis - are undergoing an accelerated digital transformation. It's become painfully clear in recent weeks just how much they rely on their IT environment and business-critical applications for continuity. Digital platforms lie at the heart of the organization - for revenues as well as employee productivity. Suddenly, organizations are grappling with questions like "can our platform handle twice the visitor numbers?" or "can my employees work remotely?" This has placed new priorities on the CIO's agenda.
The 'software is eating the world' principle, which denotes how organizations are becoming software companies, is gaining traction. For example, organizations that were, until recently, renowned for their physical store concept are accelerating their transformation to an 'online platform'. This transition to using online platforms as a primary channel has a major impact on performance requirements for the relevant applications and possibly the end user experience. After all, consumers expect the same service quality online, anywhere, at any time.
Vision and responsibility
Business demands are increasing, as is pressure on the IT department to deliver faster, better quality services. Performance management will therefore occupy a higher position on the organization's agenda. This means the CIO can put themselves and their department firmly on the map. They just need to develop a clear vision and take responsibility for its implementation.
When the whole world goes online at the same time, the importance of infrastructure scalability and good monitoring become apparent, as does the impact on performance for organizations that depend on their online platform. For example, online giant WebEx has struggled with performance problems. Netflix was asked to reduce the bandwidth of its streaming services, while Zoom had to temporarily scale down the HD quality of its video conferencing services. These examples underline how public cloud and performance management have become crucial topics in a short period of time.
Public cloud
A growing dependence on digital platforms increases the importance of having a flexible IT infrastructure. As a result, more and more organizations are considering bringing parts of applications and processes - or even their entire infrastructure - over to the cloud. By opting for a transition to the public cloud, or a hybrid solution, an organization can accelerate the time-to-market for critical applications. It can automatically scale up or down based on (peak) load and consistently guarantee good service quality to all end users. Transitioning to the (public) cloud does, however, present organizations with a dynamic, more complex environment, which they need a better handle on and more control over. That makes continuous performance monitoring crucial, alongside the guaranteed, optimal availability of applications.
Performance Monitoring
Up until recently, performance management, and more specifically performance monitoring, was not prioritized within many organizations, let alone subject to a proactive approach. It was only when performance issues arose that people started working on it. Moreover, a lack of the right tools often made it difficult, from a technical perspective, to determine where the problem was. As a result, technology partners were unable to identify the domain in which a problem occurred, so passing the buck would continue. To be in control, a clear vision for Performance Management is important.
With performance monitoring, many organizations focus on technical monitoring, which gives administrators insight on an application's continuity. But monitoring also has a softer side, namely the end user experience. It's within the CIO's remit to focus on that side of performance monitoring and take it to a higher level. Chain monitoring (or end-to-end monitoring) is the magic word here, it offers insight on the end user's objective experience - and therefore the quality of IT services provided.
Three scenarios
How then do you start performance monitoring as an organization? Three different scenarios are conceivable:
Organisations purchase a performance monitoring tool. In this way, the organization itself builds up knowledge. In many cases, specialists are hired to enable a successful implementation and application.

Organizations enter into a partnership with a supplier specializing in performance monitoring. This supplier guides the organization during implementation. As an independent third-party, it will also 'monitor' the products and services of infrastructure and application suppliers.

Organizations ask their managed service provider to support them in setting up performance monitoring, thereby minimizing their own need to handle it. This integrated way of working also facilitates the direct use of monitoring data to optimize the platform and the application.
To summarize, an accelerated digital transformation is on the horizon, where an 'online first' strategy is indispensable. As a result, CIOs are confronted with a new reality, which entails new priorities. The ultimate end-user experience within a flexible environment will be the new holy grail for organizations. Any CIO who understands this and appreciates the crucial, related roles of performance monitoring and transitioning to the public cloud will begin this transformation in 'pole position'. It's simply a matter of selecting one of the scenarios described above - success is guaranteed.