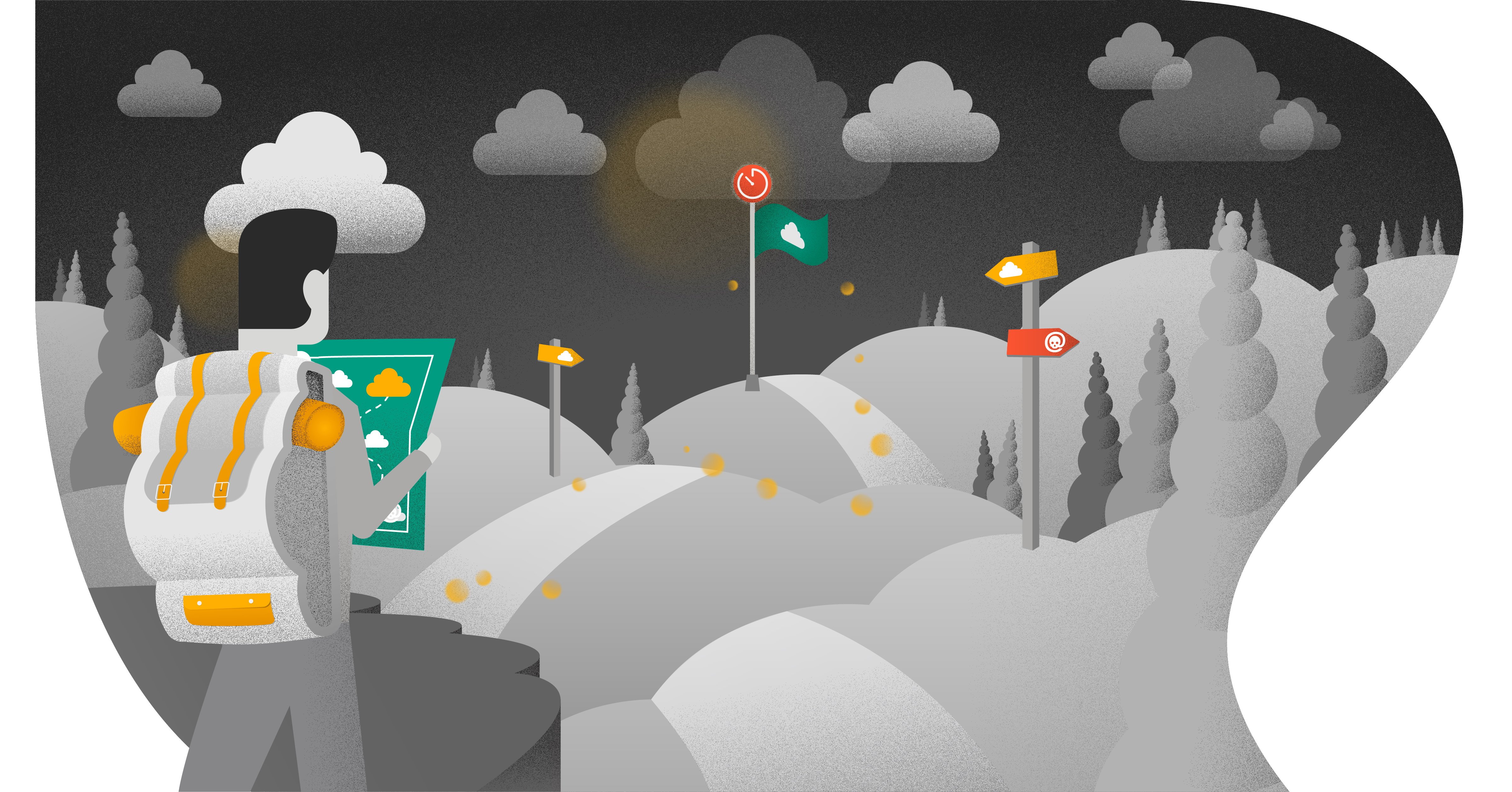 Whether you are headed for a public cloud or a multicloud solution, chances are that you are either ready to begin your cloud journey or already well on your way. In this article, Sebastian Fugl, Cloud Engineer at Sentia Denmark, provides useful advice for a successful approach to cloud adoption.
The time is now and in the near future we will be seeing strong growth in the implementation of cloud strategies and increased digitization in most companies and industries. Do you have a realistic strategy and roadmap for cloud adoption and integration? Do you have the necessary internal resources to prepare and carry out the required steps? Based on our experience with cloud adoption in a wide range of industries at Sentia, I have compiled some of the key points you should take into consideration.
Thorough preparation of the journey is essential
If you are at the beginning of your cloud journey and operate, for example, a traditional on-premise datacenter, it is important to keep in mind that moving your current server setup 1:1 to the cloud may not be your best option. The cloud journey must be thoroughly prepared if you want to take advantage of cloud-based infrastructure from day 1.
A well-functioning roadmap must therefore take into account the benefits of the cloud, not least the greater flexibility, where capacity and computing power are parameters that you can scale up and down as needed.
In addition, some of your services may need to be rethought, just as you need to consider increasing the automation of your setup. It should be easy to start up a new server, and you should also take advantage of the benefits of, for example, reducing capacity at the weekend if the workload is low. This is worth automating, too, as part of your cloud adoption strategy.
Amplify cloud benefits with the right strategy and speed
When preparing your overall strategy for your journey to the cloud, it is important to map out the most important motives for choosing a cloud-based approach. Is it to save costs? Do you want to be able to act faster? Or is it primarily due to a desire to move into new business areas that require greater flexibility in relation to capacity?
In other words, the cloud journey is not an end in itself. The approach and strategy must always reflect the basic business objectives of your company or organization.
With a well-thought-out strategy and a realistic roadmap, it is possible to both reduce costs, ensure greater flexibility and integrate new services into your portfolio. But it does not happen automatically by simply moving all or part of the infrastructure to the cloud. Regardless of the choice of services, platform and cloud provider, you must always keep in mind that the strategy must support the core business.
On top of this, speed also plays a part when talking about cloud adoption. Where the market and competitors are concerned, it is important to maintain momentum to reap the benefits of the digital transition. But the organization must be ready to handle the process. Efforts such as taking steps to avoid the mistakes of early cloud-adopters are highly recommended to increase the speed of cloud adoption.
Mapping out the stages of a successful cloud process
The major providers of public clouds are Amazon Web Services (AWS), Microsoft Azure and Google Cloud. They each have their own profile, but all offer a wide range of services and development tools. It is beyond the scope of this article to compare the three platforms, as each have their own benefits and proponents. However, I strongly recommend this article which covers the key differences and advantages.
But, in planning the cloud journey, reviewing internal resources is key. If you run an on-premise datacenter, then you will be used to doing everything yourself. When you adopt the cloud, you will switch to managed services provided by the cloud provider, which will require a fundamentally different mindset from that of the system administrators.
In this regard, it is worth considering the framework of your chosen cloud solution within the company. With the help of landing zones and strict guidelines for migrating services to the cloud, the risk of errors can be minimized and the benefits of the cloud utilized more purposefully.
Amazon and Azure, for example, each work with their own Well-Architected Framework concepts, which are based on useful operational principles of security, reliability, performance and cost optimization. They can provide inspirational input in your considerations.
Balancing internal and external resources
I have already touched on the importance of staying focused on the business goals of the company. This also applies to cloud adoption and the assessment of internal resources. Do you need certified cloud experts in your IT department, or should your staff be involved in developing and creating business value?
This is a central issue for balancing of internal and external resources. Bear in mind, it can be costly to find certified experts who can handle the entire process and manage the transition to a public cloud solution. On the other hand, if you lack good understanding of cloud platforms, you may find it difficult to realize the full potential of the cloud.
Therefore, to avoid costly mistakes, it makes good sense to choose a partner who can build a bridge between the company's goals and the optimal level of cloud technology. A collaboration that can pave the way for meeting goals with the right set of services and with the cost savings and increased flexibility that cloud platforms promise.
______
Lead the way in your cloud adoption
Start strong on your cloud journey with these resources covering valuable insights and best practices from our cloud experts for you to lead the way in your cloud adoption.

BY
Head of Public cloud at Sentia with many years of experience in the IT industry from, among others, Cloudeon, Crayon, and Hitachi Vantara. His work covers business development and management - and his professional consulting is valued greatly among customers and his Team. As Head of Public cloud, Henrik works with particular attention to execute the customers' digital transformation and control their business' cloud infrastructure.