The performance and availability of applications are of great importance for end-users. When applications perform well, it has a positive effect on business operations. Nowadays, business processes do not longer take place within one application, but are supported by multiple applications. This increases the vulnerability of processes and makes it even more important to monitor the IT chain. Ymonitor provides business process monitoring by enabling insight and analyses of the performance and availability of business processes.
The stratification map
The application chains that support business processes are often complex: the process consists of different layers wherein various applications directly – or with intervention of the user – have to communicate. The availability of these applications and the flow of information in-between applications are crucial for end-users to execute their job efficiently. It is interesting map these layers and create insight in the relation between the IT environment and the actual business process. This is possible with the generic dashboards of Ymor. With business process monitoring a dashboard displays the availability and performance of the different processes, on which a deep dive can be made.

Basic information and zooming into the dashboard
When there is a disturbance in any business operation, as displayed for process A and B in the example below, Ymonitor now offers the possibility to zoom in deeper.

By zooming in further, the application that is responsible for the disturbance can be pinpointed. The analyses are not restraint to only the application, but also provides insight in the messages/information flow that takes place between applications.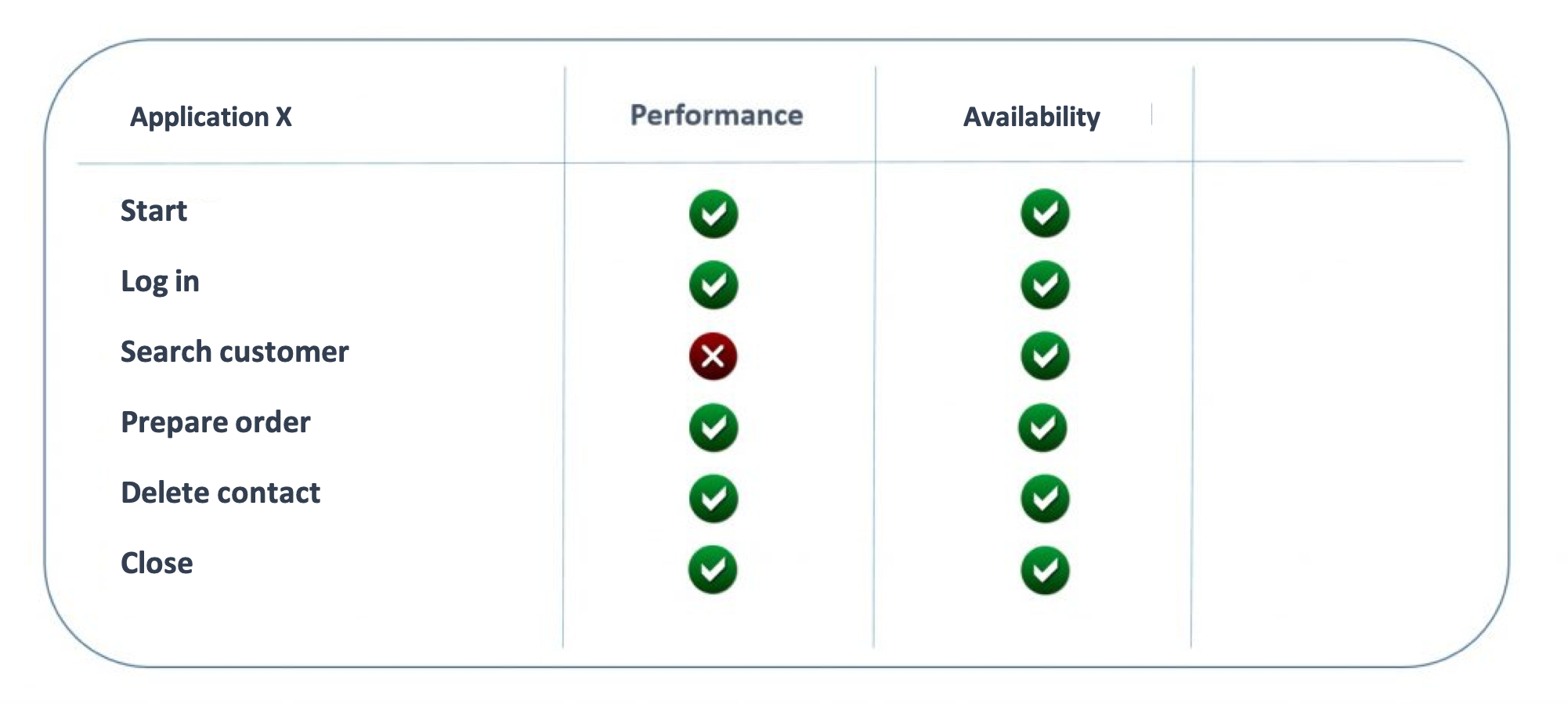 Which action disturbs the business process?
A new deep-dive provides insight in the specific transaction or act that is responsible for the incident. This information is crucial to take well-targeted steps.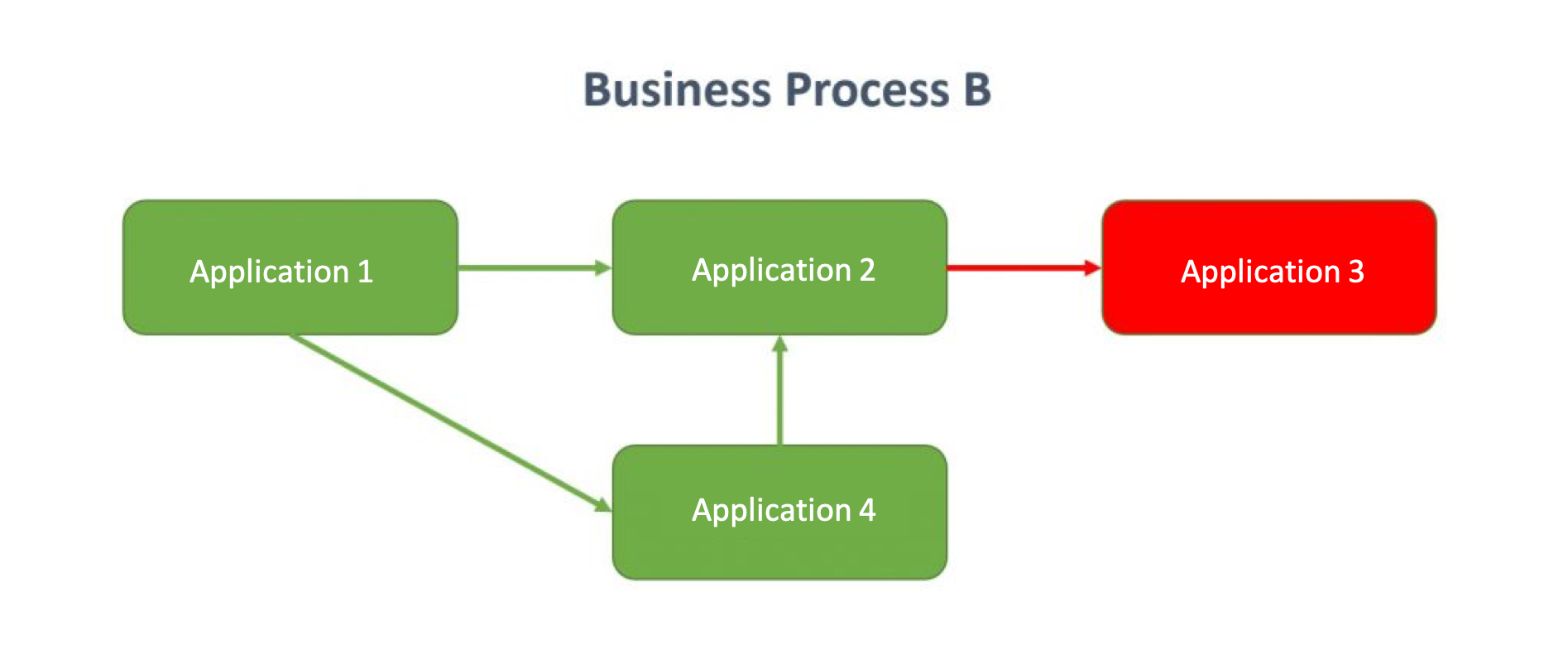 Alerting on incidents in the business process monitoring
The current Ymonitor environment already enables to set alerts for deviating measurements results. These alerts can now be combined with multiple IT chains and the different layers, so there's direct insight in the performance and availability on a process level. This information is valuable for both DevOps, the business and managing suppliers.
Want to know more?
If you are already using Ymonitor it is possible to start with business process monitoring directly. Please contact your Ymor contact person.