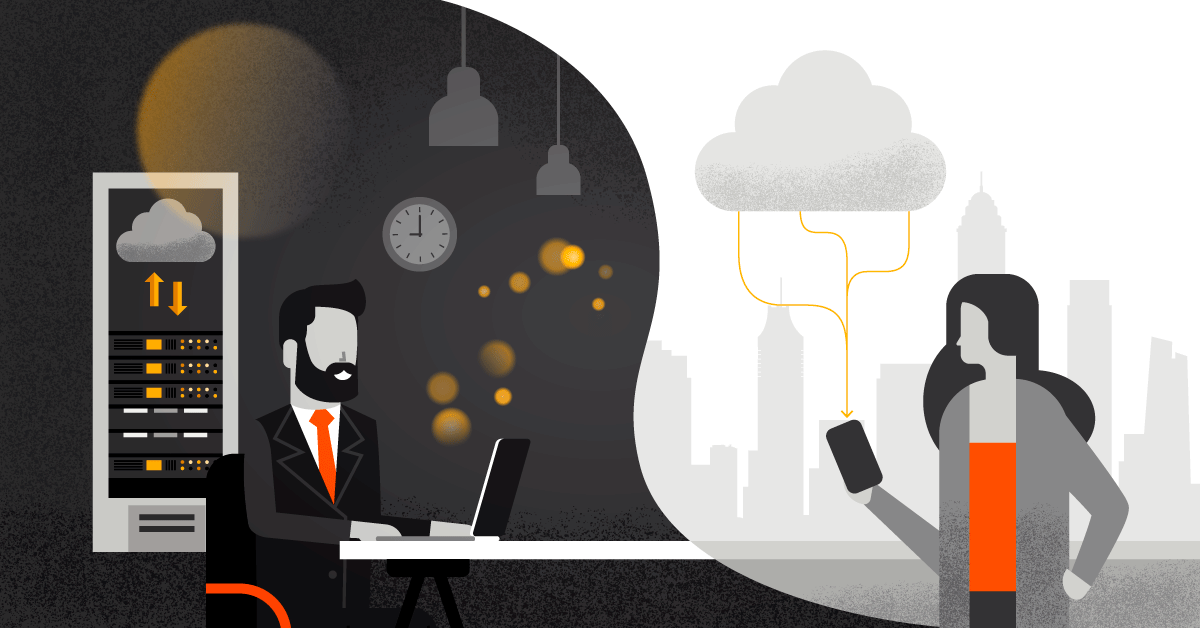 A road towards innovation with the control you demand

A challenging market landscape means businesses turn to cloud technologies to get the most out of their people and processes. And with good reason. The benefits of the public cloud are well known. Cloud-enabled technologies enable increased speed to market resulting from faster and more efficient innovation, endless flexibility regarding storage and scale, and significant cost efficiencies.

While the benefits are clear, challenges remain. Many organizations operate in an environment with many market threats, including complex regulation, intense competition, and increasingly sophisticated customers, which means the public cloud alone is not always fit for purpose.
Built on five pillars
The five pillars of a significant hybrid cloud infrastructure enable organizations to overcome several challenges and thrive in an ever-evolving marketplace. They include:


1. Governance and compliance
Challenge: Organizations operating within highly regulated industries require a private, certified, highly secure environment to protect personal information and intellectual property and need adequate scalability to meet growing business needs.
Solution: Apply the hybrid cloud. It is then possible to take advantage of public cloud capabilities while meeting complex regulatory and compliance models. Applications can be developed in the cloud but deployed either on-premises or the public cloud, giving businesses the control to decide where data resides. In this way they adhere to data protection requirements.


2. Disconnected infrastructure
Challenge: Often, businesses require the cloud's benefits but run into problems when operating in remote or high-latency locations. To address these disconnected scenarios, IT organizations need secure and reliable data connectivity without the burden of high ongoing costs or significant investment.
Solution: Applying the hybrid cloud allows businesses to process data locally and then aggregate it to the public cloud for better analysis and decision-making. Organizations can access the power and flexibility they need by deploying applications and services in disconnected or high-latency locations whenever they need it.


3. Modern app development
Challenge: A challenging market landscape characterized by intense competition, more regulation, and an increasingly sophisticated customer means the rapid development and deployment of innovative and powerful applications are essential.
Solution: Apply the hybrid cloud. It is then possible to develop new applications in the public cloud and migrate legacy ones while at the same time modernizing them and deploying them on-premises, thereby reducing latency and accelerating speed to market.


4. Business continuity
Challenge: It is imperative mission-critical services are continuously operating and that backup services store and secure every vital part of operations. Demanding customers and competitive environments are driving the need for high-speed recovery solutions to ensure one is always online.
Solution: The hybrid cloud protects business-critical services by using proven distributed cloud environments to guard the business continuity of critical applications so businesses can benefit from the peace of mind with complete protection.


5. From capital to operating expenditure
Challenge: Companies experience different overload periods. An immediate need for extra capacity typically arises at peak loads for calculating, storage, and analysis in a temporary period. After this period, the investment is not as profitable as it is no longer used.
Solution: The cloud model is based on pay-per-use, and companies do not have to tie up funds in unused capacity. Capacity is scalable in the cloud and purchased per minute with an instant delivery time.


Balancing innovation and control leads to success
There are many challenges for businesses operating in the current market but applying a hybrid cloud approach allows them to remain innovative. Using this 'best of both worlds' approach helps to thrive and become market leaders.

BY
Head of Public cloud at Sentia with many years of experience in the IT industry from, among others, Cloudeon, Crayon, and Hitachi Vantara. His work covers business development and management - and his professional consulting is valued greatly among customers and his Team. As Head of Public cloud, Henrik works with particular attention to execute the customers' digital transformation and control their business' cloud infrastructure.