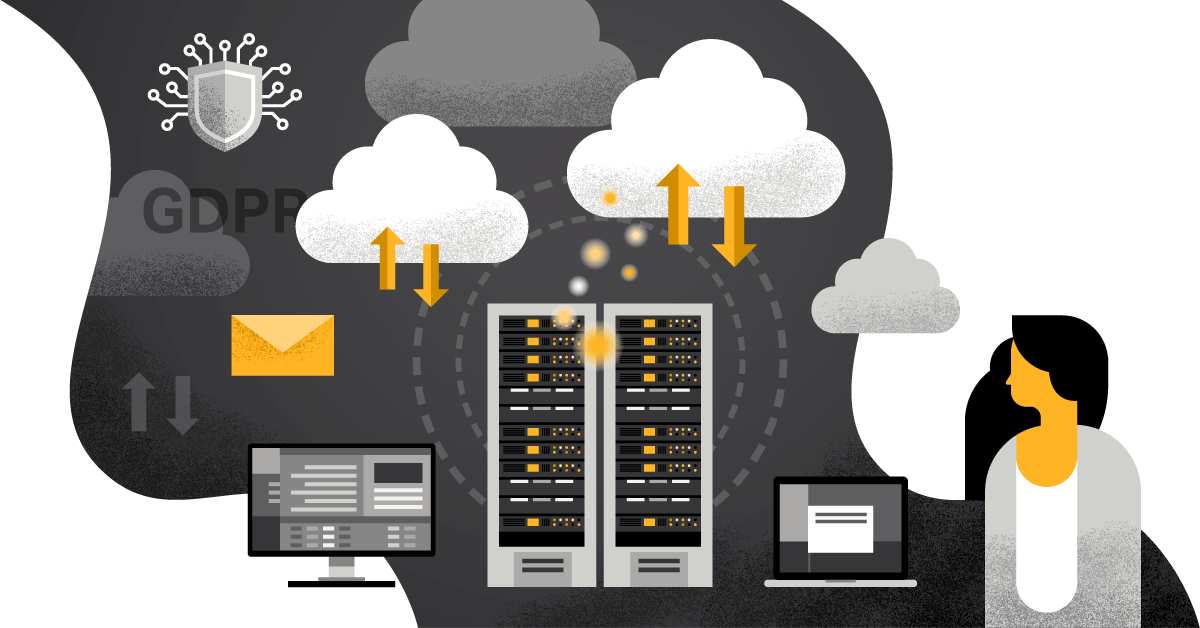 Is your company aiming for a cloud strategy? Are you well on your way to taking the first steps? Here are seven best practices that can contribute to a successful cloud migration, where you achieve the most out of your investment.

1) Plan your cloud journey and set out in stages
It can cost time, effort, and money to head over heels migrate everything at once. Therefore, a good plan divides the journey into stages. Everything takes place step by step, operations are disrupted as little as possible, and the new solution is anchored in the daily routines. Also, it is essential to involve all the employees on the journey to ensure support throughout the process. If necessary, involve key people from your cloud provider who can help facilitate the process, maintain momentum, and adjust the course along the way when necessary.

2) Leverage cloud experts and think long-term
It's a good idea to consult experts when it comes to your services in the new cloud solution. Choose a sustainable lifecycle management approach, where the entire project and process is well-thought out from start to finish, so you achieve significant both short and long-term benefits. In order to achieve a successful cloud migration, you must follow it to the end – even after the initial project is completed. Here, external cloud experts can often add insights and updated specialist knowledge in addition to your internal resources.

3) Review the cloud providers' certifications and customer cases
An experienced provider is essential. Therefore, you need to carefully research your potential cloud provider and check all the certifications and assess the provider's track record with the customers. Your provider must be capable of helping you start quickly - regardless of platform: If you are considering a Microsoft Azure solution, it's worth looking for an Azure Expert MSP certification. When it comes to Amazon Web Services - AWS - you are wise to keep an eye on the skilled Advanced Consulting Partners in the market. For Google Cloud Platform, look for the GCP Partner status.


4) Map prices as well as hidden costs
When it comes to cloud solutions, it can be a challenge to oversee complex pricing structures and highlight potential hidden costs. Turn every stone with the help from external competencies, so you can be confident of all potential expenses in the project. There can often be attractive ways to cost optimize, and there may be useful services more suited for your particular business than the services you first had in mind. Here, it is crucial to keep all possibilities open.


5) Align your compliance demands with the provider
Data security, compliance, and GDPR - there is a lot to keep track of, and therefore you should look at areas such as business insight, reporting opportunities, and documentation. With a considerable rise in cyber-attacks, security must always have high priority and preferably tailored to your business and industry. The finance and insurance industry, for example, requires a high level of agility and flexibility. Pharmaceuticals and life science are characterized by strict compliance requirements at home and abroad, while manufacturing companies must streamline and scale.


6) Scalability, accessibility, and business focus
Don't loose focus on what the main goal is; your business. Scalability, availability, and the right services must be in place to ensure the cloud solution supports the company and adds efficiency and flexibility to the work processes. Detailed in-house planning can erode earnings and drain the organization from within and the worst case being that you miss out on key cloud strategy benefits. If, on the other hand, you leave design, construction, and management to experts, you can free up time to develop your digital processes.


7) Automation and monitoring
Cloud environments, designed with standardization and automation in mind, mean greater integrity of your platform and applications. Providers must be able to proactively monitor, advise, and help you establish the right cloud environment to support business agility.


BY
Head of Public cloud at Sentia with many years of experience in the IT industry from, among others, Cloudeon, Crayon, and Hitachi Vantara. His work covers business development and management - and his professional consulting is valued greatly among customers and his Team. As Head of Public cloud, Henrik works with particular attention to execute the customers' digital transformation and control their business' cloud infrastructure.