We proudly announce that Sentia has obtained the Platinum status in the Veeam® Cloud & Service Provider (VCSP) program. The acknowledgement as Platinum VCSP partner proves that Sentia provides secure business continuity solutions that comply with the legal requirements.

Sentia sees the achievement of this status as an appreciation for their commitment and focus. In addition, this acknowledgement is proof that Sentia Belgium is a leading provider in terms of secure managed cloud solutions and is able to design, deliver and manage the required solution.

We are proud to be the first Belgian partner to receive this Platinum label. This acknowledgement of Veeam supports the continuous dedication of Sentia to be in the top tier of today's leading technology companies.

Benjamin Jacobs - CEO Sentia
Business continuity is crucial for all organisations in all sectors. The availability of business data around the clock is considered essential in the context of the entire business strategy. Therefore, the choice of the right partner to assure business continuity is a necessary decision.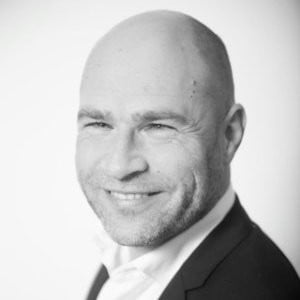 Written by
Helps organizations to lead the way! Relationship builder, coach and passionate Guitar Player.