The digital (r)evolution in our economy continues and even companies in traditional sectors are becoming increasingly software-driven, as cloud computing and it outsourcing allow them to stay one step ahead of the competition.
"We are increasingly seeing that conventional companies that were not software companies in the past, are now developing into such companies", says Ian Zein, CEO of IT outsourcing and cloud specialist Sentia. "Consider, for instance, the financial, the media, the travel or the retail sectors. In each of these sectors, companies are increasingly focusing on providing digital services and software solutions."
Why is it important for these companies to turn to digitalisation?
"Turning to digitalisation is securing your future. Those who succeed in offering the best customer experience will certainly have the best opportunities in the long term. The digital transformation is therefore of great strategic importance. Netflix is the best example of this. Twenty-one years ago, the company started renting DVDs, which they mailed to their customers. They have been using this business model for ten years, while developing their ground-breaking online streaming service.
This is how the company prepared strategically for today's changing world. And Sentia is doing the same: we make sure that companies can continue to help their current customers as they prepare for the future.
How can a company like yours successfully go through this digital transformation process
"Most companies operating in traditional sectors do not have digital thinking in their DNA. And you cannot fix this problem simply by hiring a number of new employees who will initiate the digital transformation process for you. Instead, you should turn to IT outsourcing, which will deliver the targeted results much more quickly and efficiently. Sentia customers can rely on the knowledge and expertise provided by a large team of specialists. This way, not only do they reduce costs, but they also reap the benefits of cloud computing much more quickly."
How do you think the cloud computing market will develop in the future?
"The private cloud, which allows applications to run on in-house servers, is still growing. But at the same time, the public cloud is growing much faster. So, we are seeing a clear shift. As an IT outsourcing partner, you therefore need to evolve from a partner that manages IT infrastructures and applications into a partner that helps customers in all kinds of situations and offers new services that ensure better service, greater efficiency and a secure future."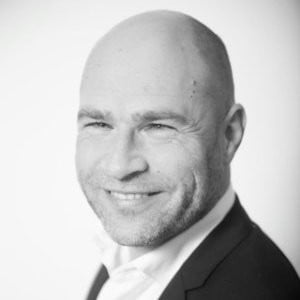 Written by
Helps organizations to lead the way! Relationship builder, coach and passionate Guitar Player.