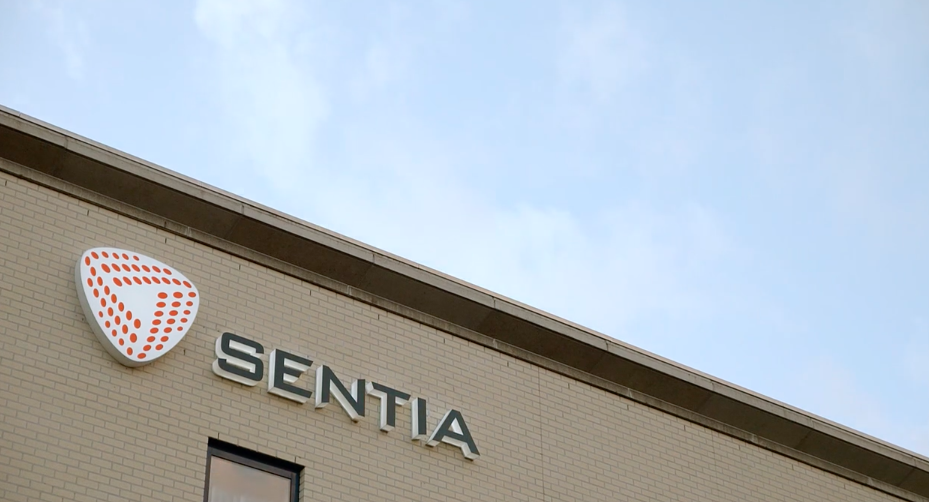 Sentia has joined forces with its Belgian counterpart Intelligent. Intelligent, the Belgian market leader in hosting services is best known for its brands Combell, Register, Unitt and Stone IS. Sentia becomes the largest specialist in the management of scalable and mission-critical IT platforms in the Benelux. A strong synergy between both companies helped develop a highly diversified portfolio of services for SMEs, not-for-profit organisations and large enterprises.
Both companies share a similar history and excel in their area of expertise. Both Sentia and Intelligent show strong organic growth and have been able to develop their portfolio of customers and expand their range of services over the past years through strategic acquisitions. The acquisitions have also been made possible thanks to the flexible underlying platforms, including Sentia Cloud, in which much money has been invested over the past years.
The companies have recently started a consolidation process in the hosting market in their respective countries. Intelligent has recently taken over hosting providers GimiScale, PriorWeb and Stone IS, and in the Netherlands, Sentia has been consolidating Jitscale, Layer3, Nines and Yenlo Managed Services under one brand. ReasonNet, which is renowned for its IaaS products and housing services in its own data centres, continues to operate as an independent brand.

More knowledge and focus through complementarity
Sentia mainly targets the market of outsourcing and hosting services for large not-for-profit organisations, digital agencies and enterprises. And with its brands, Intelligent focuses primarily on SMEs (small and medium-sized enterprises). Both bring much expertise in network management or specific software and technologies such as Oracle databases and IaaS platforms.
This complementarity provides a unique opportunity to learn from each other and continue to improve the services that both companies provide by specialising in specific areas of knowledge within the combined company. In addition, the group will be able to invest more in innovation for both services and products, with which they will also be able to conquer new markets and sectors in Europe.
We can learn so much from each other because we are so complementary. I see a huge variety of expertise that we can share and the same desire for constant improvement. This will enable us to provide our existing and new customers with an even better and wider range of services. Ian Zein - CEO Sentia
Focus on customer loyalty and personal contact
Both Sentia and Intelligent have built a very strong reputation in the field of personal customer approach. The newly acquired knowledge will enable Intelligent and its brands to provide hosting products and all derivatives thereof in the Benelux. These products range from domain names, online presence in all its forms and e-mail marketing for individuals and SMEs to complex managed hosting and outsourcing services for large enterprises.
The relationship with our customers is something we currently excel in, and we intend to keep investing in it in the future. We believe that small teams are the perfect choice to support a segment of our customers in the most appropriate manner possible. Personal contact and knowledge are essential in this context. - Jonas Dhaenens, CEO Intelligent
Personal approach is part of the core values of the newly formed hosting group, and Sentia and Intelligent will continue to focus on it in the future. Customer satisfaction is a top priority for all brands.
Ambitions to become a European player

In the medium term, Sentia and Intelligent have ambitions to become one of the leading European players in the field of hosting. In order to make this possible, the group is supported by growth capital provided by the management and Waterland Private Equity.
In view of the fundamental shift of IT applications to the Cloud, the European hosting market is changing at a very fast pace. We are already looking forward to continuing to support Intelligent's growth acceleration by deploying our international network and financial capability. Intelligent will fulfil the objectives laid out in its international growth strategy through a combination of organic growth and selective acquisitions. Cédric Van Cauwenberghe, édric Van Cauwenberghe.
Optimisation within the group in the short term

In Belgium and the Netherlands, Unitt, Intelligent's brand for complex managed hosting solutions, will be renamed Sentia. Sentia will then be the only brand for complex managed hosting solutions within the Intelligent group. The group is also negotiating the acquisition of several other companies.
Jonas Dhaenens will keep leading the Intelligent group as CEO and board member. Within the board, Frederik Poelman is responsible for SME Hosting. Ian Zein from Sentia remains CEO for Sentia-group and will join the board where he will take up the reins of Large Enterprise Hosting. Current Unitt CEO Benjamin Jacobs will assume control of the newly-merged Sentia in Belgium.

Through the merger with Sentia, the Intelligent group now has more than 300 employees in Belgium and the Netherlands. The consolidated group turnover for 2015 is estimated at 60 million euros. The teams will continue to operate from its existing offices in Ghent (BE), Brussels (BE), Nieuwegein (NL), Barendrecht (NL) and Amsterdam (NL).