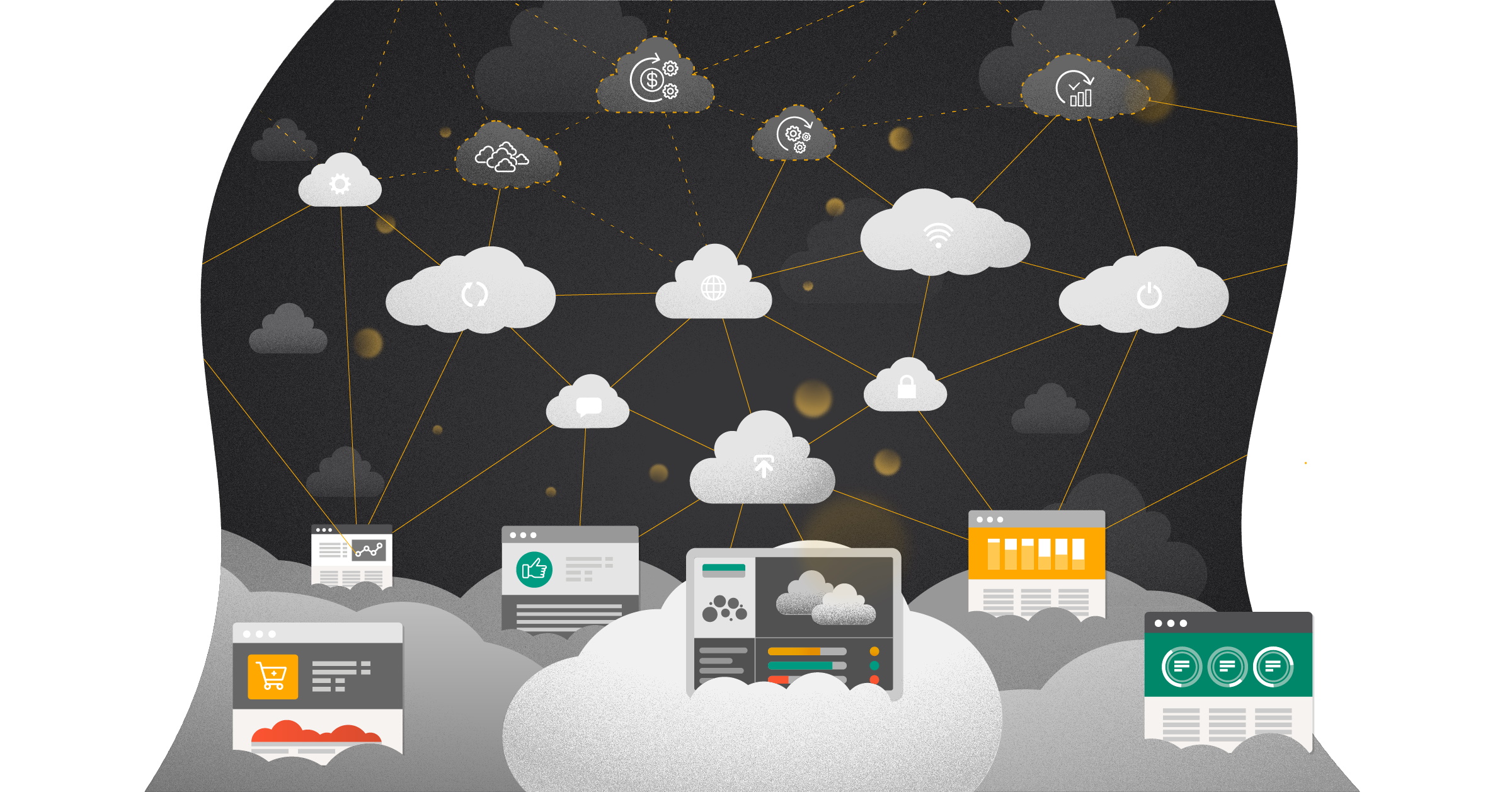 Cloud solutions are no longer just the obvious choice to solve pressing issues and get results fast. According to Sentia Cloud Architect, Konstantinos Bessas it is also the base for establishing a long-term IT architecture that can carry your IT strategy into the future to create lasting change and business improvement.
At a time when knowledge is power, it is crucial to look at your company's long-term data infrastructure and the ongoing optimization of the cloud economy. This can ensure a firmer foothold in the cloud and constitute an important prerequisite for continued business development.

As cloud technology develops and companies' cloud strategies are constantly maturing, the focus is increasingly moving away from the first cloud journey and over to how to optimize applications and solutions in the long run. In this regard, for example, it is a good idea to take advantage of the technologies that cloud providers make available without being locked in for all time to come.
Take advantage of existing solutions
Foresighted companies that want to optimize their cloud strategy in the long run typically have a well-thought-out multi-cloud roadmap so that they are not tied to one particular provider. In addition, it is often a good idea to build your APIs on top of the solutions provided by the vendors.

All of the major providers are on a journey of their own where they not only aim to streamline the migration to the cloud but also work tirelessly to offer industry-solutions and a host of more or less specialized solutions. Your advantage is that you can be sure that these offers are thoroughly tested and therefore live up to your requirements for safety, compliance, and speed etc.
Migrate legacy applications with success
Maybe you have in-house developed, customized applications or a legacy system that you need to migrate to the cloud. Migration requires a carefully worked out roadmap, multiple analyses, and tests as well as backup of the current system. All of this might affect your business performance during the transition period.

It is therefore a good idea to investigate whether there is a way to work around the resource-intensive migration. The vast majority of systems can be replaced by already existing, cloud-native solutions and thus offer an alternative to moving all or part of the old solution to the cloud.

If you choose to retain your existing system and use it in a cloud environment, it is important to assess how long it will take before it can be replaced by a cloud-native solution. Discontinuation of running services that are no longer in use is an essential part of cloud optimization and cost control.
Optimize your company's cloud economy
In a previous article, I have dealt with – among other things – the need for automation and the use of building blocks to achieve results faster in a public cloud environment. This also included the use of AI and Machine Learning to unleash the full potential of the public cloud and to maximize data and analytics to accelerate development.

As already mentioned, the discontinuation of legacy services is also an essential prerequisite for optimizing a company's cloud economy, and we can expand this further by also taking capacity, rightsizing and the possibilities for scaling more generally into account.

To optimize performance and manage costs, rightsizing is a key factor. If you want to utilize your cloud solution best possible you must be able to upgrade, downgrade and terminate your cloud resources to make them match your actual workloads at all times. This requires constant monitoring and a deep understanding organization's resource usage and pattern of resource usage.
Paving the way for faster time-to-market
A long-term and well-thought-out optimization of cloud capacity and performance aims at a higher degree of automation, better utilization of data and analytics, cost control and performance. But the real goal is to streamline the business, ensure a faster time-to-market and thus gain a decisive competitive advantage in the market.

With a complete optimization and cloud-native thinking in the development of new applications and operation of the existing services, it is possible to move the business forward faster and explore the benefits faster than ever before.

The good news is that all the major cloud vendors are working to make it easier for you to establish the well-designed and robust framework that not only facilitates the cloud journey, but also cloud optimization in the long run. A good example is Azure and AWS and their Well-Architected frameworks. They offer a structured approach based on operational excellence, security, reliability, performance efficiency and cost optimization.
The value of a long-term partnership
I have touched on topics such as leveraging existing cloud solutions due to their high security, compliance, and ability to save valuable time for development. In addition, there are the challenges of migrating legacy systems, the need for automation and rightsizing of capacity, the potential of ongoing adaptations, and the need for monitoring and utilization of AI and machine learning. The public cloud offers almost infinite possibilities, but there are also pitfalls in the form of unexpected costs, locked-in solutions, and the risk of over-provisioning – just to name a few.

This paints the picture of a complex challenge where experience from many similar tasks can become crucial to success.

At Sentia, we know the value of a close partnership and can contribute with practical experience and professional expertise in the planning and execution of a vendor-neutral and long-term cloud strategy that utilizes the great potential of a well-thought-out cloud-native approach.