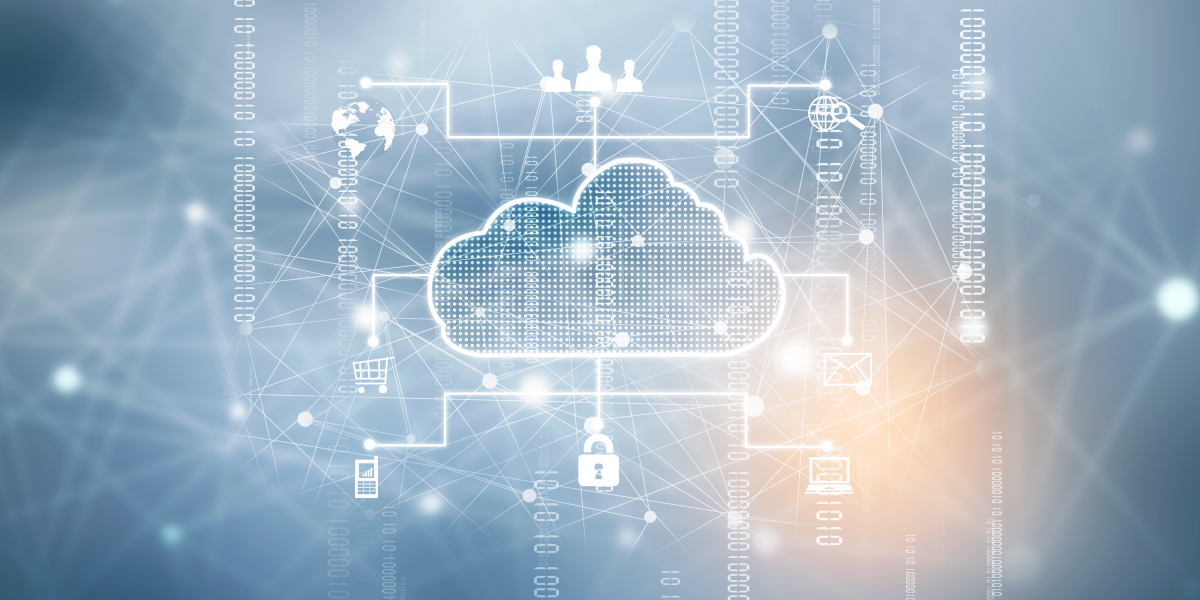 Many companies are akin to a kid in a candy store: the public cloud offers data, applications and computing power at the click of a button. That however comes with far-reaching consequences: unsecured data in a shared environment and costs that rise sky-high behind the scenes, without concrete results. According to Managed Service Provider, Sentia, this can all be done differently. That's why it developed Cloud Landing Zones and invested in a new business model.
The biggest challenge faced by Sentia's clients has arisen from today's biggest opportunity and greatest promise: technology is extremely easy to access. "Data lakes are pulled from thin air, complicated time-stamped databases are set up in no time. Where companies struggled for a long time, pay-as-you-go is now available at the push of a button," comments Paul van der Marck, Commercial Director at Sentia.


The 'ketchup in a bottle effect'
"I call it the ketchup in a bottle effect: initially we were constantly patting the end of the bottle, encouraging people to look at the public cloud. Now (business) customers race to the cloud with great enthusiasm, forgetting to consider security, compliance and cost control. Having shopped around for six to twelve months, they discover that it all turns out to be much costlier than expected."
Consumerization of IT, which is at play here, is a nice concept. However, IT remains essential within every self-respecting organization. "At the same time, a CIO should not walk around with raised finger, pointing towards any particular approach," says Van der Marck. "It's like telling kids in a candy store not to bother with the candy. They will of course. The genie is already out of the bottle."
A new solution and business model
In order to have the freedom to discover the public cloud, whilst maintaining security, compliance and cost control, Sentia invested in two new developments. One solution revolves around the sensible use of the cloud. The other looks at how Sentia and its customers can get even more from the cloud. Starting with the first: "In the pioneering phase of the public cloud, we encountered the challenges our customers face today, so we brought the answers together in a software solution."
What emerged was Cloud Landing Zones, an infrastructure-as-code solution, where Sentia helps its customers to enter the cloud in a controlled manner. "We process compliance, cost control and security rules in the landing zone and place that as a layer on top of the private cloud of Sentia, Amazon Web Services or Microsoft Azure. Development teams thus have a controlled sandbox in the public cloud, so they can no longer derail, says Van den Marck.
"It is funny to see that the challenges facing IT teams in large organizations don't differ much to those we faced as a service provider. You have to deal with multiple Dev-Ops teams, all of which want to develop their own solutions, but you don't want them within the same security zone. You don't want those zones to be accessible from the same monitoring tool" adds Jeroen Dijk, Sales Manager at Sentia. "But you do want to give them that freedom to get the most from the public cloud."
Working on the basis of desired outcomes
To further support customers in getting valuable results from the public cloud, Sentia has also invested in a form of cooperation called Vested. The standard for this business model, developed by Professor Vitasek, is based on valuable results (desired outcomes) rather than inputs, like number of hours. Sentia recently entered into its first collaboration under this fairly new model.
"The advantage is that you agree on joint business goals and come up with the reward model together. Even if a client wants to cut back on IT, there is still a win-win, because we are rewarded for the cost savings we achieve. You bestow success on each other", says Dijk. "It's all about trust. As proof of that, the customer knows exactly what costs apply, for example, to Azure."
The big difference is that the customer need not worry about how a certain result is achieved. As long as it is achieved and guaranteed, because that's what the supplier is (literally) billed for. Van der Marck notes: "Professor Vitasek compares this concept to climbing Mount Everest. You don't tell Sherpas how to guide you safely and securely to the summit and back."
Are you going to tell an expert how to do their job?
Dijk adds: "Yet that's what often happens in IT: companies will meticulously propose exact features to suppliers and how they should deliver. As a mountaineer you have, of course, knowledge of your own body, but those Sherpas are the real experts. Are you going to tell them how to do their job? That's how it should work in IT: your goal for example, is to get more satisfied customers via a new app. How and on what that app gets built is less important than achieving the goal."
Sentia signed the first Vested contract in the Benelux and the second in Europe. This puts Sentia at the forefront in two areas, namely product innovation and business model innovation. The underlying concept is that IT no longer needs to handle the details of a supplier relationship, or whether it's with Sentia or a Sentia public cloud provider. What can customers do with the resulting time savings? They can channel that into devising further innovative concepts.
This article appeared in the Gartner Special of July 2019. Paul van der Marck and Jeroen Dijk were interviewed.