Amsterdam, 26 January 2021
'Cloud certifications are underestimated as a guarantee of quality'
Sentia is a European service provider in the field of hybrid cloud services and application management. The company has earned recertification as both an Amazon Web Services Managed Service Provider and a Microsoft Azure Expert Managed Service Provider. These Expert certifications reaffirm Sentia's knowledge, expertise and quality of service delivery, for both public cloud technologies.
These annual audits offer a good view of public cloud providers' priorities for their services, and the related requirements for their partners. This year, governance at scale, performance monitoring, cloud migration and process optimization were the main points on the audit checklist. Notably, for the first time, establishment of a Cloud Center of Excellence (CCoE) was part of the audit. It's even expected that as of next year, this will become a knock-out criteria.
Sentia's partner status with Azure and AWS means its customers are assured that a minimum number of certified personnel are employed by both cloud providers. It also offers assurances that the company follows all relevant best practices and that all security requirements are met, as set by the providers. In this way, Sentia is equipped to offer a high-quality service.

Insufficient attention given to cloud certification
Mirco Wienen, CTO at Sentia, is obviously pleased with the successful recertification process. He's also keen to break the mold on such quality-determining processes: "We still see that certifications are often insufficiently valued by organizations seeking a cloud and application management service provider. There's a lack of understanding amongst clients on the importance of these certifications as a guarantee of quality. In fact, they are still too rarely used as a hard condition for collaboration. In the United States, we are seeing that companies are specifically seeking an MSP partner of one of the hyperscalers. Without certification, you don't stand a chance. We also need to move in that direction, because such certification is basically a guarantee of quality."

Since last year, Sentia has also obtained Google Cloud Partner certification. It therefore works with the three largest cloud providers in the market for multi and hybrid cloud solutions. In addition to gaining recertification for the AWS MSP program, Sentia is in the process of becoming an AWS Premier Partner. It expects to complete this process by the end of 2021.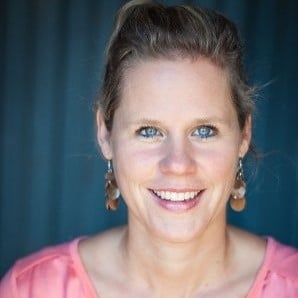 Written by
Senior Marketing Manager