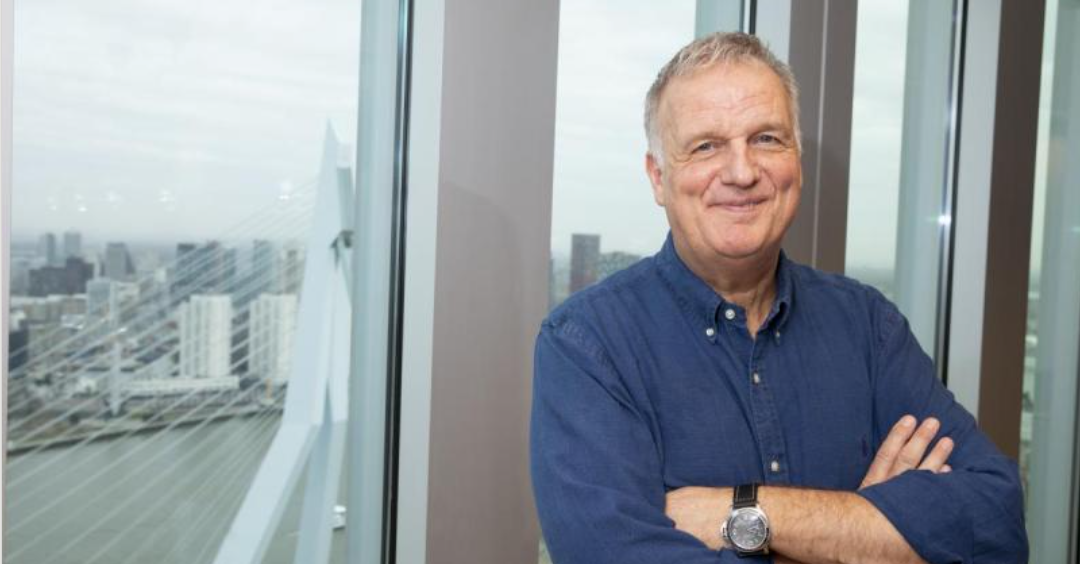 If you want to build a solid cloud strategy, you should be talking to Sentia. Sentia's value lies in going beyond a one-size-fits-all approach to implement the optimal solution for each client.

"First of all, we want to know what a company's goals are and what the current situation is. Only then will we explore which (cloud) technology would serve their unique business needs. After that, we look at what kind of transformation or migration needs to take place and how we can optimize it. That's how we offer a comprehensive and actionable approach tailored to their business needs," said Edwin Kennedy, Sentia's Chief Commercial Officer.

Kennedy, who has been with Sentia since January 2021, has optimized sales for leading organizations around the world. Getting people to understand each other - and get excited about the difference their company can make - is central to his approach. That puts him in the ideal spot to optimize the merger between Sentia and Ymor, acquired by Sentia a year and a half ago. "The two companies had been working well together for over a year and it was functioning more and more like 'one team.' That's why we recently dropped the Ymor name; we are one company, and we want everyone to see that."


100% Cloud
Sentia lives and breathes cloud, designing, building, managing, and monitoring complex business-critical applications in 'any cloud' and has Dutch offices in Utrecht, Amsterdam, and Rotterdam. The IT provider is also active in Belgium and Denmark and has 700 employees, half of whom are based in the Netherlands.
"We work mostly with the public cloud. Along with that, we have our own private cloud, the Sentia Cloud, which companies can use for data that must stay in the Netherlands," Kennedy explains. "Lots of companies think that they 'just have to get in the cloud.' But that's not how it works - it's not a magic potion. It's about knowing what works best for your company or organization. First, you need to know what you want to achieve, so that's where our conversations with clients begin. Once we know that, then we can determine which cloud makes the most sense and then how it can deliver the most value. Companies that jumped headlong into 'the cloud' on the bandwagon are now backing off, partially due to the sticker shock. Sometimes, you do need an expensive, quickly scalable and highly secure cloud service, for example, if you are developing an application to bring a product to market quickly. Most of the time, however, a 'lighter, cheaper' version of the cloud can do the job. Sometimes, a cloud service makes no sense at all, for example, if you are limited by laws and regulations, or when a transformation of an application to the cloud simply isn't worth it. "We take the business objectives as the starting point, which points to the technology solution."


Two Types of Companies
Sentia can work seamlessly with, as Kennedy puts it, any and all of the 'Cloud Bosses.' Think Azure, Amazon and Google. "And of course, we also have experience with Oracle Cloud and the SAP Cloud Platform, to name a couple. It is about being able to integrate it securely within the entire IT landscape. Our recommendation might be 40% AWS, 40% Azure, 10% private and 10% on-premise. If you can improve the performance of a company with that combination then that is the best advice."
"Look, IT is essential to running a bank today, but a bank doesn't want to be the best IT company in the world, they want to be the best financial service provider. That's what it's about. We worry about the IT part," he says with a smile.
He sees two kinds of companies: those that still find cloud computing exciting and those just that see it as an opportunity. "We help them both. For the first group it's getting on board with the latest developments as quickly as possible, the other is showing what else is possible if you already have your IT set up correctly. These are the kinds of challenges that our sharp minds thrive on - and, incidentally, they need to happen at a different pace for each group, because it also has to be a cultural fit for an organization."

Complete Suite of Solutions
Once in the cloud, you want to know whether your data flows are fast and secure, whether they fit within budget, and if the digital experience is optimal. "Performance, security and capital play leading roles in the design of an IT platform. When you have made a choice, you want to know if it's working. That is where the knowledge we acquired with Ymor comes in handy: people who are tried and tested when it comes to monitoring. That's how we serve clients end-to-end: advice on the best design, technical and process assistance with the transformation and subsequently the management and optimization of the new platform. Something that, by the way, is not set in stone; together with our customers, we monitor whether the chosen solution still lines up with their business objectives."
Sentia serves a broad portfolio of clients in diverse sectors: industry, health care, finance, retail and logistics, to name just a few. "Because of the pandemic, many have been working from home. We recently helped a top international law firm set up workplaces to accommodate this. It no longer matters where someone physically works, as long as they always have secure access to neccessary data. And we can ensure that colleagues can, if authorized to do so, collaborate on the latest versions of dossiers and files."
Kennedy: "We work with an 'outcome-based approach' whereby we are not evaluated on just fixing a single issue or on cost alone, but instead on the basis of innovation, optimization, and improvement of business processes. Organizations appreciate us for reaching levels that go beyond the traditional SLA objectives for the design of infrastructure. Take Stedin, for example, with whom we have had an outcome-based collaboration since 2018. We have transformed all applications from the data center to the MS Azure cloud."