Until 5 years ago, it was a rarity and only for professional cycling teams to go on training stages abroad; today the story is rather different. Cyclists from all over the world, are enthusiastically starting to catch up. And so are C-suite managers.

Kortweg, a Belgian company that organizes a large number of 'professional events for amateurs', confirms Sentia's observation. The demographic of their rider is a 'male A-type, between 35-55 years' and their key sectors are 'banking and finance, technology, industry, media, legal and sport'; and many of them are business owners or executive level.




The huge increase in CEOs and MD's taking part in such events cannot simply be put down to hundreds of simultaneous midlife crises. No, the reasons are much broader, from a traditional motivator such as showing off, to newer spurs such as networking, talking business and even improving your professional skills.

Netapp and Sentia Belgium, always believed in building strong and long-term relationships. Following the idea of a few enthusiastic cycling managers within our company, we asked 18 professionals, active in tech companies, banking, healthcare and logistics, … to join us last week in Altea (Spain). Four days of cycling, together with Sven Nys (one of the best cyclo-cross racers of his generation, with two world championships, seven world cups, and over 140 competitive victories, and still a prominent figure in professional cycling), Leading our Way.
"If there's one thing I hate, it is to go to a traditional 'cocktail' networking event, hoping to meet interesting people and having to initiate conversations in an awkward fashion. Nothing beats building relationships better then to suffer together, while climbing that mountain, and afterwards the conversations start flowing more naturally.", says Benjamin Jacobs, Managing Director of Sentia Belgium.
Getting out there on the bike is a great release — a way to clear your head and work through the problems of your daily routine. Starting our group rides in the morning, also adds the benefit of kickstarting your metabolism and releasing endorphins that boost your energy for the next hours and days, and dramatically improves your performance and wellbeing as a professional in the upcoming weeks.

Cycling also allows you to take the key characteristics that help you succeed in the workplace — discipline, ambition and determination — out of the office. Pushing yourself that bit further and never being satisfied that you have reached your peak are what top-level business is all about; cycling is a natural extension, only with great scenery and fresh air rather than drab office furniture and air-conditioning.

This first edition of our Sentia Cycling event was more then we could have ever hoped for, with perfect weather conditions, a very professional team to guide us and a great group of managers that will remember this event for the rest of their lives. And of course special thanks to Sven Nys, from who we noticed a lot of mutual respect, since he saw a lot of parallels in both the top sport and business worlds, and from who we learned a great deal during these 5 days.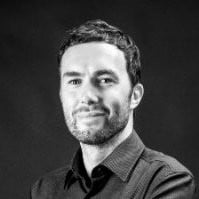 Written by
Business and innovation consultant with a passion for technology, design and creativity. Helps organizations to lead the way!