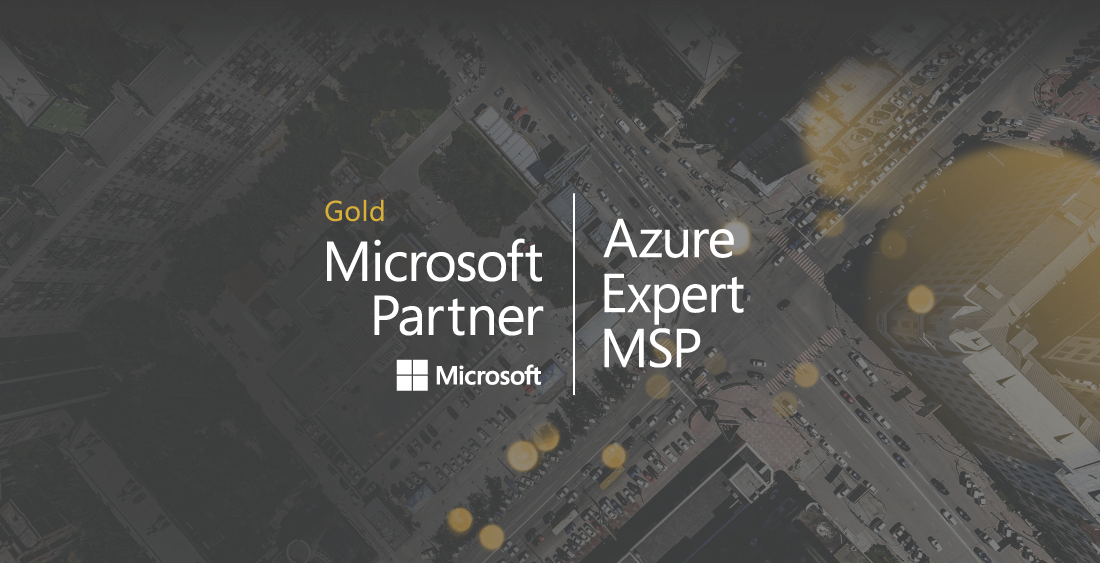 In 2018 Sentia was among the very first to be recognized as Azure Expert MSP. Today, Sentia confirms its elite status for the second consecutive year and validates the highest possible standard of managed cloud services.

What is Azure Expert MSP?
As customers move to the public cloud with increasing pace, they need partners with a deep level of cloud expertise to guide them. In this rapid adoption, many businesses are concerned by the complexity of managing their increasingly complex IT environments and are turning to trusted partners to help them achieve their expecte business outcomes. They need partners that not only knows the ins and outs of their IT but are capable in advising them on their cloud strategy, making sure it is aligned with their business and, in turn, unlocking the full potential of the cloud.
The Azure Expert MSP program is designed to highlight the most capable partners. It certifies only 46 MSPs Worldwide as the most qualified Azure Managed Service Providers in the world and attests to their capacity in providing advanced cloud expertise and management.
Having this independent seal of approval helps customers choose their trusted advisors for their cloud journey, who can help them to properly manage their cloud environments. Decision makers can easily discover highly skilled providers like Sentia with validated competencies, offering customers certainty that a partner has proven their expertise through completing a rigorous third-party audit.
"This certification places Sentia in the elite category of Managed Cloud Service Providers in the world. It is a considerable recognition of the talent, skills and capabilities of our cloud experts. With Azure Expert MSP, we show that we lead the way when it comes to delivering only the best managed cloud solutions to customers."
- Mirco Wienen, Sentia Group CTO
What does Sentia being Azure Expert MSP mean for you?
Armed with the knowledge that only the most high-fidelity cloud MSP's are awarded the certification you have the extra confidence when selecting a partner to help you meet your digital transformation goals.
"Azure enables digital transformation with a wide array of services such as advanced security, containerization, and serverless. With the Azure Expert MSP status, I am proud to consistently prove our expertise and added customer value in unlocking the benefits of these innovative technologies."
-Rick van Schaik, Managing Director Sentia Netherlands
Highlighting the elite within MSPs, the accreditation lets you know that Sentia is building and managing Azure environments to the industry's highest possible standard, providing you:
1. Superior service
We are your trusted Azure experts – that means you get expert-level service. This program simplifies the process for you to identify the top Azure MSPs who can deliver a higher quality of managed cloud services across your entire cloud journey.
2. Broader offerings
No matter your cloud maturity, be it on premise or cloud-native, we help you advance to the next level advising you on the right cloud path aligned with your business strategy. Our experts specialize in your industry and context to ensure that you take full advantage of the cloud.
3. Intimate partnerships
We are a preferred Microsoft partner. This strengthens our partnership with all its benefits positively impacting you. A perfect example is Microsoft premier support providing extra fast response times towards Microsoft. Microsoft services combined with Sentia expertise presents your unique business possibilities.
This status also helps to continuously guarantee the quality of our Azure processes and is therefore really a quality mark.
We continue to help clients drive business success, leveraging managed services on Azure, advising on your Azure strategy and intelligent cloud demands to manage even the most complex environments. You need well configured, secure, and top performing applications and infrastructure - we are here for you 24/7.
"Our customers are very aware of the fact that competitive advantage is derived from digital transformation. They are looking to take advantage of the cloud to attain business agility and innovation however, that requires the right expertise to match their business strategy. This recognition proves as evidence to our clients that we provide the leading expertise and support they need."
- Jeffrey Braam, Operations Director Sentia Netherlands
With a proven track record of helping customers transform, migrate and supporting them on their way to Azure, we help you on your journey to the cloud. We advise you on the best strategy for the cloud and align it with your business strategy, optimizing and managing your foundation to ensure that you reap all the benefits of the cloud and lead the way.
What is audited?
Earning Microsoft Azure Expert MSP status - the highest possible recognition for an Azure solution provider - follows a comprehensive qualification process. Partners that earn the credential must then meet annual prerequisites and successfully complete yearly progress audits.

The requirements to become an Azure Expert MSP are the most stringent of any Microsoft program and Microsoft reserves this exclusive program for highly capable MSPs that meet an ever evolving set of requirements covering customer delivery, technical expertise, as well as the successful completion of an independent audit of services, capabilities, people, processes and technologies.

Sentia was recently validated on our commitment to providing next-generation managed service offerings in this rigorous audit conducted by an independent third-party auditor. The process took 250+ hours of effort and covered 65 topics spanning Sentias teams, from commercial to technology and operations. Sentia provided evidence of more than 60 Azure-related services each verified by customers in terms of meeting key requirements across business-critical infrastructure, applications and operations.
Highlighting Sentia's excellent system and document management processes, as well as securing best practices for the integrity and continuity of management systems, the third-party auditor assessed a wide range of factors including Sentia's:
Proven customer success demonstrated via public case studies and references
Cloud operations and service management
Security and governance to ensure data protection and compliance
Service level agreements and premier support
Proven strong technical knowledge and skills from experts with Azure certifications
Planning, design and migration services
People and processes constituting the ability to offer managed services for complex Azure environments