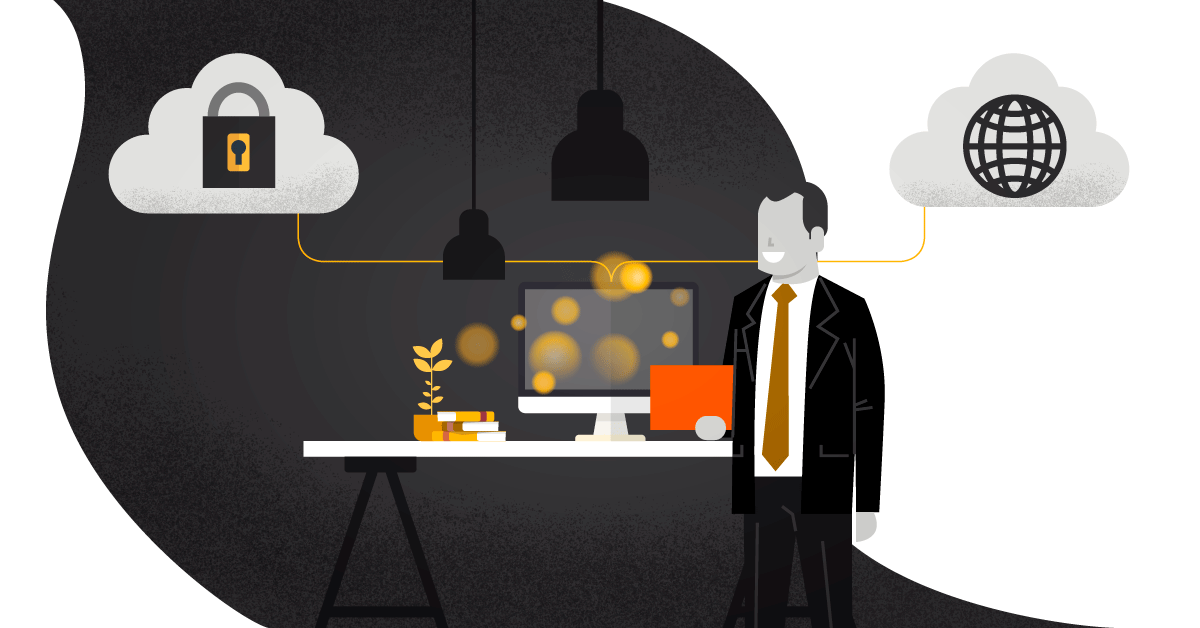 For software vendors, to deliver truly innovative modern applications and stay ahead of the competition, they need to optimise their underlying technology platforms to better support their development processes.
A hybrid cloud platform provides a compelling solution to achieve this. By combining the scalability and agility of the public cloud, with the control and security of on-premises datacentres, software vendors have an opportunity to enhance their DevOps and deliver market-leading applications. A recent report confirms this, where it was found that improved speed of deployment of apps and services was the top benefit of implementing a hybrid cloud strategy.
Although it's been proven that a hybrid cloud approach enables modern app development, implementing a well-executed hybrid cloud strategy is fraught with complexities and pitfalls. Let's look at some of them.
Implementation Challenges
At Sentia, we have the in-house expertise and resources that you can tap into to ensure you leverage the full benefits of the cloud. But where to start? Check out our solution offerings and see where Sentia and the cloud can help you. You might be pleasantly surprised to discover the true breadth of ways that the cloud can enhance your business.
Compliance
Compliance is one of the most common reasons for choosing a hybrid cloud strategy. Therefore, it's important that it's addressed properly during implementation. At a legal level, it is important that vendors comply with the policies and regulations of a certain country or territory. On a technical level, they need to make sure they have the right software configuration and application security.
Security
Hybrid cloud often requires data to be moved and accessed from multiple platforms which in turn increases the potential risks to a business. A vendor needs to ensure that the right security measures are rigorously implemented and adhered to when implementing their hybrid strategy.
Data Integration
When executing a hybrid cloud strategy, it can be challenging to integrate data across multiple environments and decide where certain workloads and services should run. On the surface, it might make sense to move large data repositories to the public cloud, but this might not always be the best strategy. Vendors need to choose a data integration strategy that meets the unique operational and security requirements of their organisation.
User experience
All cloud deployments need to account for user experience. The highly distributed environment of hybrid cloud increases the potential for latency, leading to longer wait times and risks to functional integrity. Vendors need to be wary of this and ensure the architecting of certain applications minimises response times to ensure a good user experience.
Cost management
Adopting a hybrid cloud approach can achieve significant cost savings but needs to be implemented and managed properly. Badly managed cloud implementations can go over budget or incur inflated ongoing costs if a long-term approach is not taken and scaling requirements are not accounted for.
Migration complexity
With any migration, it's important to make sure that the applications you use can operate within the traditional framework and a cloud environment. This might mean testing the applications in both environments or using a framework with adaptors that allow you to deploy in both.
Monitoring and maintenance
Getting an overview of multiple networks and systems can be a challenging which makes monitoring and maintaining a hybrid cloud infrastructure important. Vendors need to ensure they have full visibility of the entire IT landscape.
Network issues
The network is a key consideration when dealing with multiple environments. Application developers tend to assume that all components of an application are in close proximity to each other. However, this is not always the case and linking between two disparate environments can often cause major problems. An efficient network must be planned for with latency and security issues addressed.
Lack of cloud expertise
Hybrid cloud computing places complex demands on IT personnel. So, it is not surprising that finding the right people with the skills needed to deploy and manage a hybrid cloud is often cited as one of the most common challenges of implementing an effective hybrid cloud strategy. Vendors need people with an in-depth knowledge of cloud-enabled technologies to make sure they can fully optimise their underlying IT infrastructures.
Unique challenges and a long-term approach
For ISVs to unlock app innovation, they need well implemented and managed hybrid cloud services, with continuous compliance and support. That way they can ensure their IT architecture is supporting their DevOps and empowering their businesses to grow.
But a one-size fits all approach won't work. ISVs require solutions that address a variety of business challenges unique to their own industries, organisations and infrastructures, that can best suit their changing needs over time. It is important that the hybrid cloud strategy satisfies current requirements but also accounts for how things might evolve in the future. Whether that's a month from now or a number of years from now, it's important they plan for a hybrid cloud solution that will support their business in the long term.