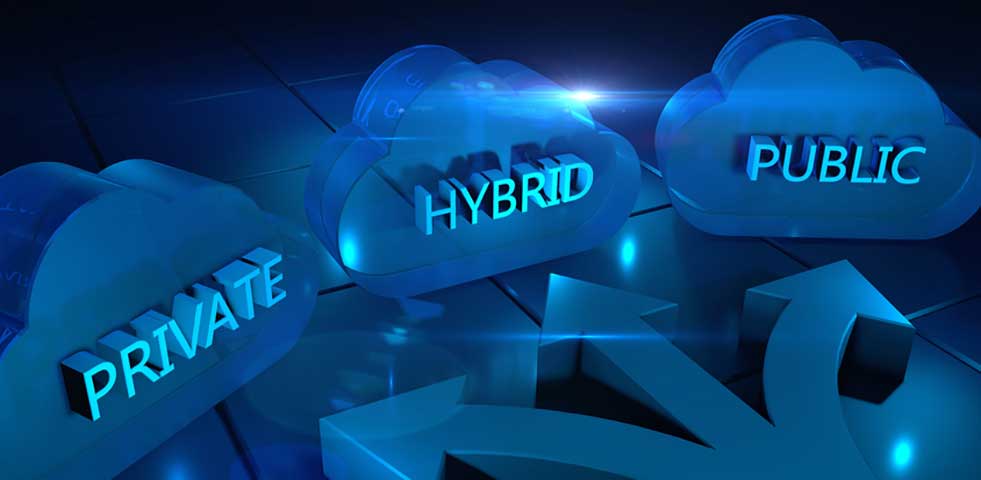 People who believe that the hybrid cloud is only a transitory situation really need to think twice. Hybrid is just here to stay, says Paul van der Marck, Chief Commercial Officer at IT provider Sentia. "One kind of IT complexity has been replaced by another. Its importance has not diminished. So, that is what cloud management and access must be designed for. And the same applies to agreements. If IT becomes more flexible, agreements should become so too."
Sentia itself is a textbook example of an organisation that has become hybrid in the IT field in recent years as a result of its fast growth. Acquisitions and organic growth have made the 25-people business develop into a major provider of cloud-managed business-critical applications with a staff of 500 across the Netherlands, Belgium and Denmark. That is why CCO Paul van der Marck, who spent five years in this position at Sentia, knows better than anyone that the hybrid cloud is the end of the line for now.
"Nine out of ten businesses have to deal with an IT environment that consists partly of legacy on-prem systems, partly of cloud environments managed by providers such as Azure or AWS, and partly of SaaS applications such as SAP Hana or Salesforce.com. In short, business-critical processes are running everywhere. A key dual task of the people in charge of IT management in organisations is to properly address the issue of platform integration and to ensure that end users can use a single environment for all these processes."
Hybrid landscape, complex landscape
It is very hard to find an IT landscape that is more complex than this hybrid environment, says Van der Marck. This puts the Cloud at the top of the Gartner hype cycle. "As the CIO of a medium-sized or multinational organisation, try to combine all the different systems while ensuring that everyone in the organisation enjoys a uniform user experience". That is often just not possible.
This would require end users to deal with a wide spectrum of fragmented applications with no or limited interoperability, with all the authentication and authorisation issues that this would entail. The IT department is primarily concerned with ensuring that all IT systems are up and running and not with facilitating the business.
To give an example, we use Okta as a platform to come up with such a solution, regardless of whether it is a Sentia, Azure or AWS cloud – or all of these – that has to match with Salesforce or Microsoft 365, plus all kinds of tailor-made applications. But it can also be another integration platform. What matters is that, as a CIO, you get support in your dual task to achieve platform integration and uniform user experience.

Paul van der Marck - Sentia
The cloud will break through in 2019
Van der Marck has already mentioned the hype cycle. According to him, 2019 will be the year in which virtually all organisations will be making a partial or complete transition to cloud environments. With Amsterdam Trade Bank, Sentia recently completed such a project with its own private cloud, partly public cloud and SaaS solutions, in which the approach to platform integration is of paramount importance.
"The fact that the cloud will break through has of course been predicted for quite some time. In-house, we compare this to hitting the bottom of a ketchup bottle. You can hit it six or seven times before anything comes out. But when that happens, things suddenly go very fast."
Van der Marck expects that the hybrid cloud landscape will still be great after 2019. "That is not going to change. Except for cloud-born organisations, virtually no company will put everything in a single cloud environment. So, IT is actually not getting a lot more complicated; only the kind of complexity is changing. As a CIO, you still have to make sense of that complex mix of applications and platforms. Sometimes, you can do this yourself with the help of your own IT department. But the complexity is often too great and it is thus wiser to outsource your work to an IT provider, so that you can focus on the business side of IT."
Traditional contracts
While cloud environments make organisations' IT increasingly flexible – scaling up and down as they grow or shrink, expanding horizontally to facilitate new business opportunities – contracts between IT providers and customers tend to remain surprisingly traditional. "Outsourcing and cloud environments are designed to help organisations move faster in any direction", argues Van der Marck. "It is only logical that agreements also change with this. But the objectives of IT providers and customers are often still very different."
As an example, the CCO describes a situation in which a company wants to save on IT expenses, whereas the IT provider wants to extract maximum profits from its customer. This often results in perverse incentives that do not help a customer achieve the desired maximum savings. Or a more scalable form of outsourcing, where an IT provider prefers to stick to outsourcing as much as possible.
"You can overcome this by seeing a contract or agreement as a kind of joint venture. This is an increasingly common practice in the US. The IT provider and the customer set common business goals, ensuring that they will both reap the benefits. So, when a customer saves on expenses, the IT provider should also be able to enjoy benefits. This will help create a new form of incentive, as the provider will also be able to capitalise on these savings."
'vested outsourcing'
This concept is referred to as 'Vested Outsourcing', whereby the IT provider and the customer have a 'vested interest' in achieving each other's goals – both financially and non-financially. While traditional agreements are often seen as some sort of straightjacket enforcing a long-term partnership, Vested Outsourcing is a way of ensuring that you have an interest in a long-term collaboration. It sounds pretty logical, but it is still quite an unknown thing in the Netherlands.
"It is also not suitable for every agreement or every organisation", admits Van der Marck. "It is a highly intensive process, which can be very time-consuming, especially in the beginning. As an IT provider, you also have to be able to talk to your client without beating around the bush. This is a learning process for us too. We are now working with a big customer and expect to close the first new-style agreement at the end of this year."
More freedom
In short, more freedom for a customer in a cloud environment with (partly or fully) outsourced management, more freedom in agreements. "This is consistent with our mindset. There is 'extreme ownership', but there is also transparency. We are committed to building a customer relationship that will benefit both parties. You can also achieve this via the vested outsourcing model, because this is something that should be possible for any organisation, not just for big corporate customers."
This article was also published in the Gartner Special.

BY
Paul van der Marck - page - en