A robust business and IT infrastructure combined with agility, freedom of maneuver, and scalability are demands within all industries today. These demands speak in favor of cloud technology, but how does the digital transformation align with a sustainable agenda? Joel Vest, Head of Public Cloud, comments on this question.
Climate changes are the reality, and therefore the green agenda is fundamental to us all. Society, industries, politicians, and the public debate, have a broad wish to apply technology, launch initiatives and inspire behavioral changes that accelerate the positive climate impact.
Any organization has a responsibility to protect the planet. There is no doubt that technology plays a central role in understanding the impact of climate and environment and how we address these challenges. In this regard, a cloud-based infrastructure is paramount regarding resource utilization and climate impact.
Main climate benefits with the cloud
Agility, scalability, effectiveness, and lower costs are important drivers for many companies choosing a cloud solution. A leaner IT operation and infrastructure also have an importance in green initiatives and clear advantages when it comes to sustainability:
Lower energy consumption per unit due to the operational efficiency of hyper-scale data centers.
Optimized hardware utilization in the major cloud data centers compared to the on-premise data centers, that for long periods of time only use 5-10 % of the total capacity. Resources are not relocated after maximal use.
Responsive allocation of resources is based on automatic out and in scaling, securing not only availability but also reducing resource usage, which results in a beneficial impact on the environment and operating economy.
Reduce under-utilization: As the change from physical to virtual servers reduced the climate-impacting overhead (under-utilized capacity) we continue to reduce the overhead by migrating to containers.
True 'on-demand' capacity with server less applications and databases where resources only are allocated in order to respond to queries.
When the digital transformation optimizes the supply chain and offers companies significant performance improvement, the new technologies contribute to the green agenda. Therefore, the sustainable mindset and digitization are not two opposites but rather, two sides of the same coin.


Is green IT the only driver?
Not quite. The climate fight drives few companies and organizations as the only factor in their approach to the cloud and IT infrastructure. It is today a dimension that is increasingly implemented in core business models and tender documents.
A migration to a cloud platform contributes to savings in the operating budget when moving from a CapEx to OpEx, which is pay-per-use. These savings contribute to a greener company profile following the previously mentioned arguments, which is altogether attractive in the market, to the customers, and employees who want to be associated with a company that takes the climate challenges seriously.
Sustainability is no longer a cause only for idealists but a broadly accepted agenda where the cloud contributes decisively to climate-friendly innovation. The main cloud players are in the front line and work with sustainable energy, recirculation of waste heat, and similar initiatives at their data centers.


The wheels are in motion, and they are headed in one direction
As processes are becoming digitalized and the migration to the cloud contributes to the sustainable agenda, it produces a strong trend only going in one direction. The movement from traditional, local data centers to a long-term oriented cloud-native platform is well underway. The more we move upwards in the technology stack, the more significant advantages there is to it. In a server less world, all overheads are removed, and you are provided with the exact amount of usage corresponding 1:1 to your workload.
When pointing the finger at a trend, you have three pointing back to yourself. Hence, the following addresses how we at Sentia approach the climate question.
On one side, we see our role as a partner contributing to the green initiatives of companies and organizations through IT. Either directly through the production or indirectly through lower energy consumption or through optimization of supply chains. Data holds unique potential for creating insights that can optimize energy and resources, and cloud transition as well as modern forms of collaboration, can help significantly reduce a company's carbon emissions.
On the other side, we take our own medicine and offer Sentia Cloud solutions that support our customer's sustainable ambitions. Since 2010, our data center has provided heat to 300 households in the municipality, Albertslund. Furthermore, our goal is to run on 100 % green electricity in 2021. Also, we accelerate solutions that enable remote working, video meetings, and new forms of collaboration that minimize the need for transport.
Do you want to know more about how at Sentia the digital transformation and sustainability are two central factors going in the same direction and how that benefits your business? Please feel free to contact us at any time.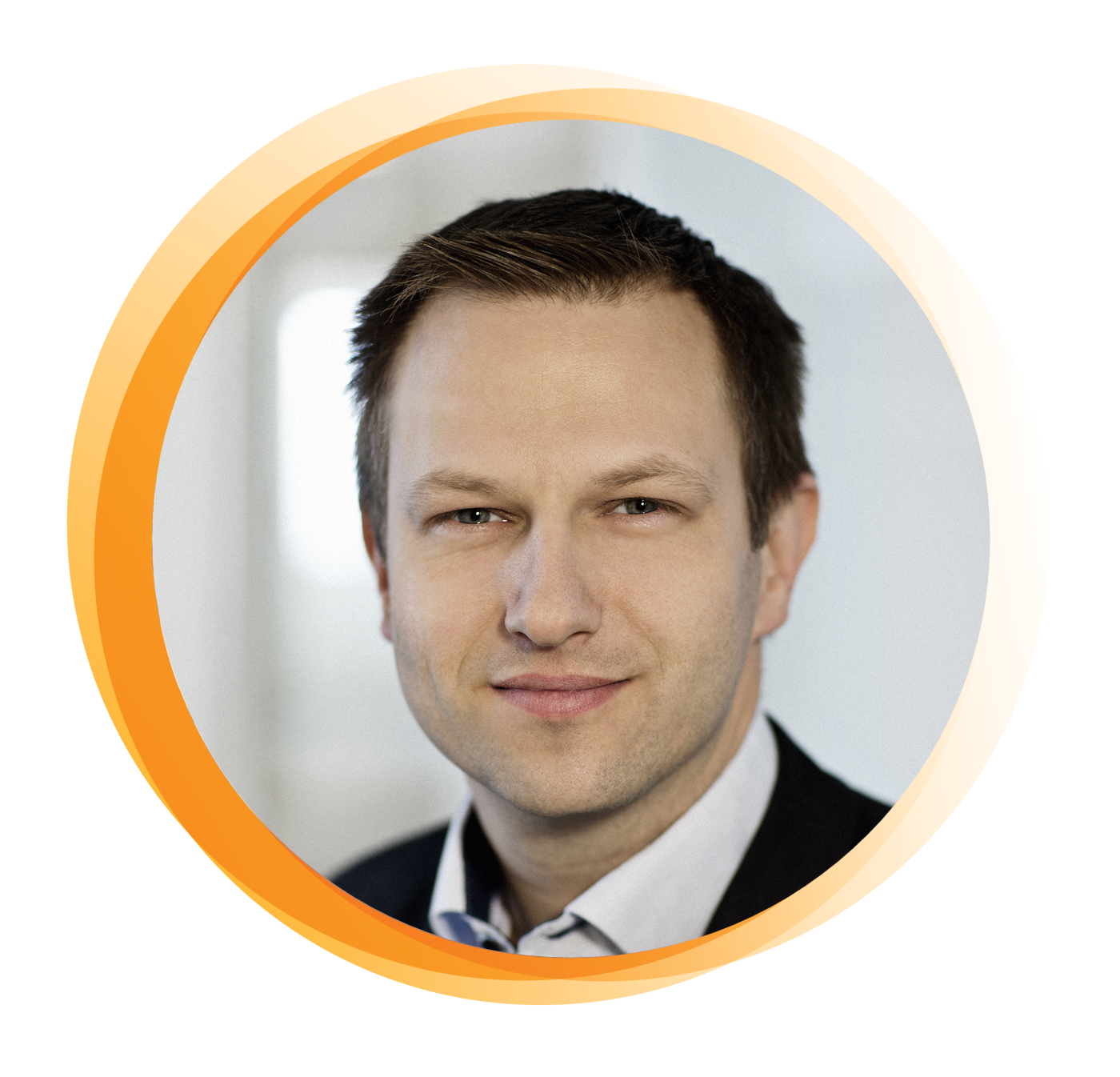 Written by
Working with IT Outsourcing my entire career from the many different perspectives constitutes my 360-degree view of all aspects of the Managed Services business: as a Service Delivery Manager (being the customer's advocate internally and the company's advocate at the customer); as a project manager; as a department head, responsible for tooling; as a Solution Manager on the Sales side of the business; as an Account CTO, assisting the customer on their technical direction; as a CTO, with the responsibility for the delivery of the complete service stack to our customers and as Head of Public Cloud. As a person, I'm excited by technology, but even more interested in the new possibility it offers our customers. One of the amazing opportunities offered by working across multiple customers, is the ability to gain insights into so many businesses and to understand the various priorities that drive them. The possibilities offered by the amazing advances within public cloud only accelerates the opportunities that we can bring to our customers. But with opportunity comes challenges, and that is where we can assist with our expertise within architecture and managed services.