New food service platform seamlessly combines content and commerce
AMSTERDAM, the Netherlands - Sligro Food Group, which has food service companies in the Netherlands and Belgium, has launched a new food service platform in October. Digital agency Osudio worked with its partners Amplexor and Sentia to create the platform that will enable Sligro Food Group to fulfil its current and future online ambitions.
By developing this platform, Sligro Food Group aims to become a next-generation food service wholesaler with seamlessly integrated content and commerce. The integration of the website and store makes the platform faster and easier to use.

"Today's customers want to find inspiration online and then order immediately for the next day. This platform combines offline self-service and e-commerce in a single, integrated customer experience," Dirk van Iperen, Director of Delivery at Sligro Food Group, says. In 2019, the number one food service player in the Netherlands selected digital agency Osudio as its long-term strategic business partner.


Realisation of online ambitions
Osudio, Amplexor, and Sentia replaced the existing e-commerce solution with a combination of SAP Commerce Cloud, Adobe AEM and Amazon Cloud (AWS). They focused on creating an environment that offers the best possible service to the hospitality industry, regardless of customer demand or the moment of use. "Sligro serves a wide range of customer groups with different needs. The aim is to create a frictionless online experience that is rich in content, so that users can do their work quickly and efficiently," says Rick van Schaik Managing Director Sentia. The platform offers a wide range of personalisation options and is also flexible and scalable: "The architecture is self-healing and self-scaling. Its performance is therefore always fast and reliable."

Jorn van de Ven, Manager IT Digital at Sligro Food Group: "Osudio, Amplexor and Sentia have lived up to high expectations. Everyone involved has successfully completed this huge task with craftsmanship and good collaboration." The project took place against a backdrop of transformation: the head office was being renovated, the organisation received a new, process-oriented structure and is migrating to a new ERP system. The creation of the customer portal is the very first component of the new infrastructure to go live.


About Sligro Food Group
Sligro Food Group consists of food service companies in the Netherlands and Belgium that offer the wholesale food and beverage market a complete range of food and food-related non-food products and services. It uses a national network of self-service wholesalers and delivery centres to service large-scale and small-scale hospitality companies, the leisure industry, caterers, large consumers, company restaurants, service stations, small and medium-sized enterprises, small-scale retailers and the institutional market.


About Sentia
Sentia is a European service provider in the field of hybrid cloud services and application management. The company designs, develops, manages and monitors complex business-critical application landscapes in the (public) cloud to help its customers gain a leading position in their market. As a full-stack MSP, Sentia is able to offer a hybrid 'Cloud Foundation' for every application in every lifecycle (Sentia is premium Azure, AWS and Google Cloud partner), to guide customers' complete 'Cloud Transformation', and to optimize your IT environment with specialist application performance monitoring (APM). This gives Sentia a unique portfolio to realise its customers' digital ambitions.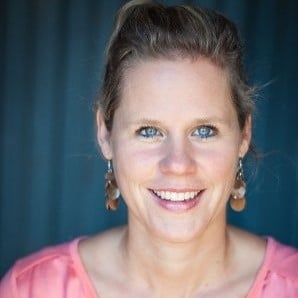 Written by
Senior Marketing Manager