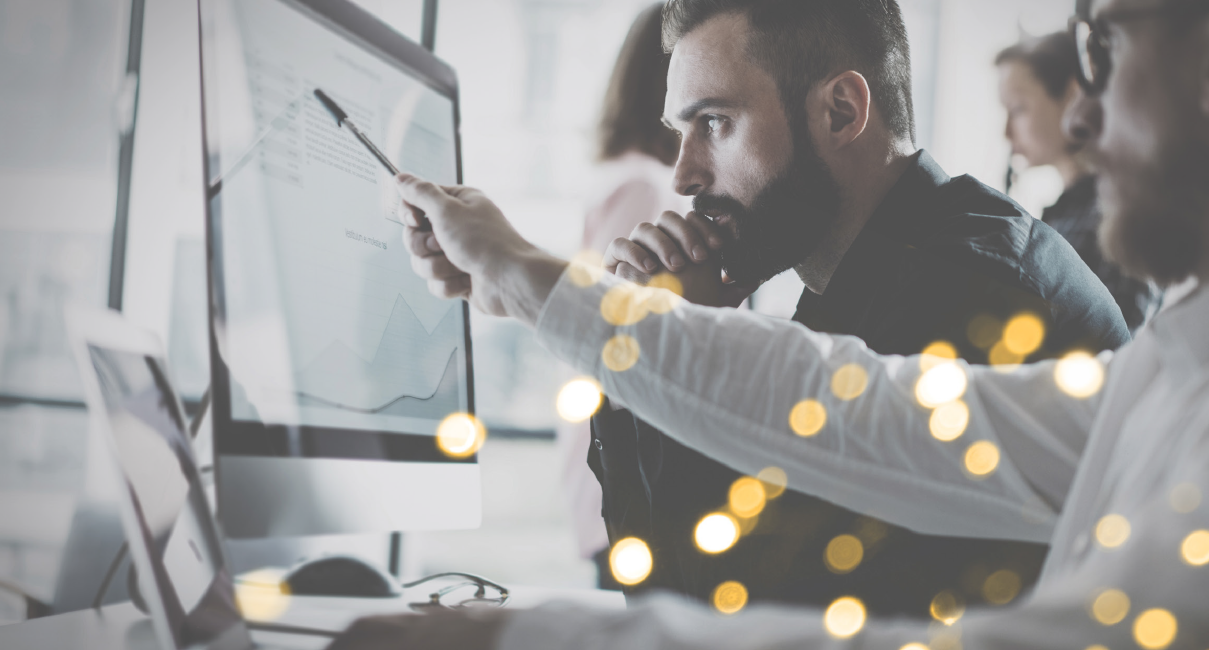 It's no longer a question of whether organizations will move to the cloud, but when they will do so. As organizations opt for hybrid, distributed or multi-cloud strategies, they face increased complexity in the area of monitoring. That is a cause for concern.
Good monitoring is crucial, especially at a time when everything comes down to user experience, so how do you go about this? Digital experience monitoring (DEM) offers a solution. According to Gartner, by 2023, IT-management will have to report the user digital experience for 60 percent of digital business initiatives, as opposed to the 15 percent needed today. New cloud strategy deployments mean organizations are grappling with a complex chain of vendors and services, which collectively keep their environments running. This complexity makes it difficult to determine where problems occur in the chain and who's responsible for the ultimate user experience. As organizations grow in their digital maturity, it's important to know which IT variables to tweak for insights that contribute to achieving business goals.


Wearing blinkers
"Digital experience monitoring is a concept where application performance monitoring (APM) and user experience monitoring (UEM) unite."
The "Saasification" of the IT-landscape has resulted in organizations having less insight and control over the functioning of applications. After all, organizations cannot install their own monitoring software on a SaaS vendor's server. The product, however, can play a crucial role in determining the user experience. Organizations can select from free monitoring tools offered by hyperscalers, but that doesn't get them there. These tools provide a limited picture as they only monitor the part of the environment run by the supplier in question. As a result, organizations are working with blinkers on.
To get a better grip on the user experience, organizations need to have the right solutions in place to be able to monitor different clouds and services, and aggregate the data. DEM, a concept that unites application performance monitoring (APM) and user experience monitoring (UEM), can offer a solution.

Three types
Broadly speaking, three types of monitoring can be distinguished within DEM:
Real-user monitoring
A passive form of monitoring that tracks all actual website visitor interactions
Synthetic monitoring
Continuously measures how the 'happy flow' of potential website visitors is performing. Even when there is no traffic, the performance of an application is objectively visible
Endpoint monitoring
Provides insight on all end-user devices and how they may be affecting the experience
Many organizations use some type of monitoring. This generally only covers technical monitoring, which considers technical metrics with no insight on the end-user experience. However, the increased complexity arising from cloud environments requires a combination of the above types of monitoring and data correlation. In particular, when organizations use multiple clouds (multi-cloud) or combined cloud and on-premises storage, data correlation and analysis are indispensable to build a good picture of the user experience.


Datalake
To make a good analysis, it's necessary to make all data from the different tools available in one central location. This can be done by setting up a datalake, where all information is clustered.
Another option is to choose a business process monitoring (BPM) solution. In such a solution, the entire business process is plotted, with information being input in from all organizational levels. The next step is to bring together all the monitoring metrics collected in this way. In doing so, it's crucial that organizations move away from 'old-fashioned' quantitative metrics (availability or performance) and translate them into qualitative metrics that support business objectives (user experience). This will support transparency with the conversion ratio, expose any delay points in a business process and allow experiences with an application to be quantified.


Bridging the gap
The difficulty in all of this is that IT people do not always have a view of the overarching business goals. Conversely, management could have limited knowledge of IT systems, or none at all. Someone has to build this bridge between business and IT. For the organization's continuity and success however, it's crucial that IT processes and business objectives are aligned. Without clarity on how or where IT can stimulate or inhibit the achievement of business objectives, it's still a guess as to what adjustments or investments are needed to generate more revenue.
Despite all the benefits that digital experience monitoring offers, many organizations are reluctant to adopt it. Why? In practice, it's often a case that fear of change acts a bad advisor. It's important to ensure decision makers are informed about the need for good monitoring during transformation to the cloud, and by the right people. Companies must ask themselves if the strategy they currently pursue lets them retrieve all the information they need. Only by taking a critical look at that strategy and moving in line with market developments can companies remain competitive. DEM should not be missing from this analysis. In the coming years, it will only move up on the priority list.

BY
Manager Solutions After completing his studies in Graphic Media Technology in 2008, Jeffrey started his career at Capgemini. Soon he grew from Test Consultant to SAP Solution Architect and later focused on AWS Cloud technology. Realizing that IT is 'only a way' to facilitate business goals, Jeffrey chose to move from technology to business consultancy at Ymor in 2015. At Ymor, Jeffrey already helped several top-500 companies to correlate IT and business insights to distinguish themselves from the competition. In his role as Manager Solution Sales, Jeffrey currently leads an international team that creates customized IT monitoring solutions for customers such as Tommy Hilfiger, AholdDelhaize, Eneco, KLM and Simcorp.