Essentially, every day is Customer Appreciation Day for Sentia. Client satisfaction is what constantly drives us to deliver an even better service, and to further tailor what we offer to the needs of our customers. Once a year, we want to make our appreciation of our clients explicitly clear. As part of this, Sentia Belgium invited its clients and partners to the Customer Appreciation Day on September 20th at Lochristi, where 120 guests gathered at the beautiful location of Wijndomein Nobel. All enjoyed delicious cuisine from top chef, Michaēl Vrijmoed.

Sentia has grown extensively in recent years, as has the range of services it offers. The Customer Appreciation Day offered an excellent opportunity to inform clients and partners on any changes related to this and what they mean for them. Ian Zein, CEO of Sentia, sums up the distinctive mission of the organisation:

We take extreme ownership for critical application continuity in the cloud.

Ian Zein - CEO Sentia
This statement highlights the approach that Sentia has undertaken over the past few years, and what it plans for the coming years. Sentia stands over the continued availability of its client's applications. This requires a lot of cooperation and trust between Sentia, clients and partners. A close collaboration, which can be celebrated from time to time.

What 'extreme ownership' can mean was also illustrated by top chef, Michaēl Vrijmoed. With his attention to detail and his focus on all aspects of preparation and finishing, he ensured that all attendees had a unique culinary sensation. We really could not imagine a more pleasant way to illustrate our message. The Customer Appreciation Day was both figuratively and literally a delectable experience, as you can see below.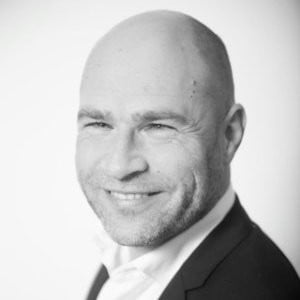 Written by
Helps organizations to lead the way! Relationship builder, coach and passionate Guitar Player.