We kondigen met trots aan dat Sentia de Platinum-status heeft behaald in het Veeam® Cloud & Service Provider (VCSP) -programma. De erkenning als Platinum VCSP-partner is het bewijs dat Sentia veilige bedrijfscontinuïteits-oplossingen aanlevert die voldoen aan de wettelijke vereisten.

Sentia ziet het behalen van deze status als waardering voor hun inzet en focus. Daarnaast is deze erkenning een duidelijk bewijs dat Sentia België een toonaangevende provider is op vlak van veilige managed cloud-oplossingen, en in staat is om de nodige oplossing te ontwerpen, leveren en beheren.
We zijn trots om als eerste Belgische partner het Platinum label te mogen ontvangen. Deze erkenning van Veeam ondersteunt de voortdurende toewijding van Sentia om zich te bevinden in de toplaag van de meest toonaangevende technologiebedrijven van vandaag.

Benjamin Jacobs - CEO Sentia

Bedrijfscontinuïteit is cruciaal voor alle organisaties in alle sectoren. De beschikbaarheid van bedrijfsgegevens de klok rond wordt beschouwd als essentieel in de context van de gehele bedrijfsstrategie. Hierbij is de keuze van de juiste partner voor het waarborgen van bedrijfscontinuïteit een noodzakelijke beslissing.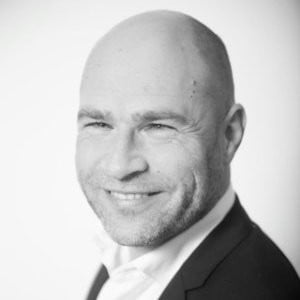 Written by
Helps organizations to lead the way! Relationship builder, coach and passionate Guitar Player.