Het Deloitte Technology Fast 500™ EMEA programma is een objectieve ranking waarin snelgroeiende technologie bedrijven uit Europa, het Midden-Oosen en Afrika worden geplaatst. Deze lijst wordt opgebouwd door organisties die voorkomen in de Deloitte Technology Fast50, waarin eerder binnen een bepaald geofrafisch gebied een lijst werd samengesteld. Sentia staat dit jaar voor het eerst in deze lijst, op plek 173, na genomineerd te zijn geweest voor de Deloitte Fast50 Awards in Nederland.
In oktober werd bekend dat Sentia was genomineerd voor de 2017 Deloitte Fast 50, vanwege het succes op het gebied van public cloud. De Deloitte Fast50 is een jaarlijkse selectie van de vijftig snelst groeiende technologiebedrijven in Nederland. De selectie is gebaseerd op het groeipercentage over de afgelopen 4 jaar (2013-2016). Dit resulteerde in een twaalfde positie en een 173ste positie op de Fast500 EMEA-list, wat het succes van de gekozen strategie van de organisatie onderstreept.
Op de manier waarop technologie zich in een snel tempo blijft ontwikkelen, laat de 2017 ranking zien dat elke industrie rijp is voor transformative, door zowel in te spelen op zowel consumenten als enterprises door alle sectoren heen. We felicteren de winnaars en zijn benieuwd naar de ontwikkelingen in 2018.


Paul Sallomi - Deloitte Global Technology, Media & Entertainment, and Telecommunications, Industry Leader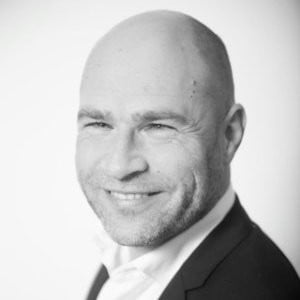 Written by
Helps organizations to lead the way! Relationship builder, coach and passionate Guitar Player.