The Deloitte Technology Fast 500™ EMEA program is an objective industry ranking that recognizes the fastest-growing technology companies in Europe, the Middle East, and Africa (EMEA) during the past four years. The program is supported by the Deloitte Technology Fast 50 initiatives, which rank high-growth technology companies by location or specifically defined geographic area. Sentia features this list for the first time and is ranked 173th after being nominated for the Deloitte Fast50 Awards in The Netherlands.
As technology continues to evolve, Deloitte's ranking companies show that every industry is ripe for transformation, impacting both consumers and enterprises across sectors. We congratulate our winners and are excited to see their continued achievements in 2018.

Paul Sallomi - Deloitte Global Technology, Media & Entertainment, and Telecommunications, Industry Leader
This October Sentia has been nominated for the Deloitte Fast50 award, due its success in the public cloud space. The Deloitte Technology Fast50 is a yearly selection of the fifty fastest growing technology companies in The Netherlands. The selection is based on percentage growth over the past 4 years. This resulted in a twelfth position on the Fast50 and a 173th position on the Fast500 EMEA list, which underlines the company's strategy and focus on innovation of the past few years.
It proves that Sentia has set upon the right path and continues on its successful trajectory.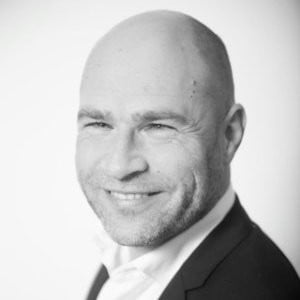 Written by
Helps organizations to lead the way! Relationship builder, coach and passionate Guitar Player.