For those who couldn't make it to Las Vegas, Sentia and AWS organized a Re:Invent Re:Cap at our Belgian offices, where Seb Stormacq (AWS Technical Evangelist), Sander Rademaker (Sentia AWS Team Lead) and Bert Casier (Die Keure web team lead) brought us a well-structured recap of the most important announcements, including their vision and review of this famous AWS event.
What was covered?
• The future is serverless
• Kubernetes and Fargate
• Management and infra-as-a-code
• Machine Learning
• AWS comes to a data center near you via Outpost
• AWS is listening
• ...
Watch our after movie with a few of the highlights (2 min):
Watch the full session of Seb Stormacq - Technical Evangelist @ AWS:

Watch the full session of Bert Casier - IT Manager @ Die Keure:
You can also read our written recap 'The main trends at AWS re: Invent 2019', written by Luc van Donkersgoed.
Enjoy!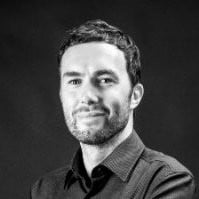 Written by
Business and innovation consultant with a passion for technology, design and creativity. Helps organizations to lead the way!