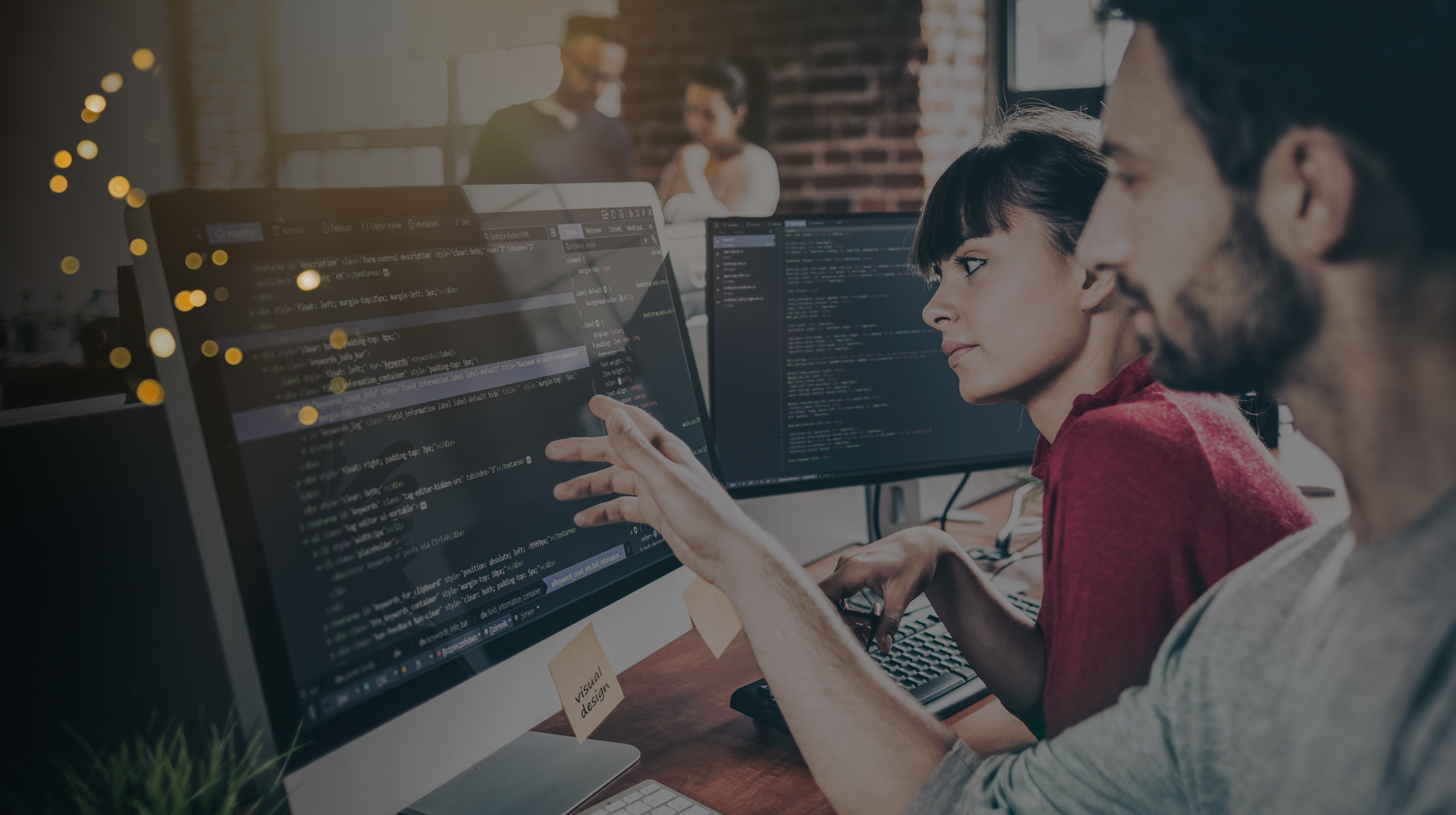 A safe and long-term cloud migration
To guarantee that your cloud migration has a long-term perspective, it requires a well thought and robust framework that keeps the applications in order and keeps the costs on a short leash. AWS Well-Architected Framework will lead the way to best practice in this area and organize the cloud journey, says Joel Vest, Head of Public Cloud.
Many companies have chosen to move into cloud. The benefits of not managing your own data center on-premise are obvious because regardless of which cloud solution you want, there are benefits associated with the cloud migration in the context of greater flexibility, access to new services, fewer investments in hardware, and fewer operational resources.
One thing is the short-term advantages. Another thing is, what will happen long-term when the cloud solution gets out of hand, becomes too complicated, and the costs increase? The outcome will look differently. Therefore, it will be valuable to choose an advised strategy and a robust set-up to make the cloud migration a long-term success.
If you want to cover all aspects of the cloud solution, it requires a 360-degree examination of all fundamental elements of the solution, and this is where the AWS Well-Architected framework becomes relevant.
What is AWS Well-Architected Framework?
Well, the name says it all. We are talking about a well-constructed and well-designed framework developed and offered by AWS – Amazon Web Services. It is a tool that helps cloud architects to build safe, high-performance, and efficient infrastructures to their applications. The solution allows you to easier develop a robust and consistent environment that provides a safe and operational framework for your applications in cloud.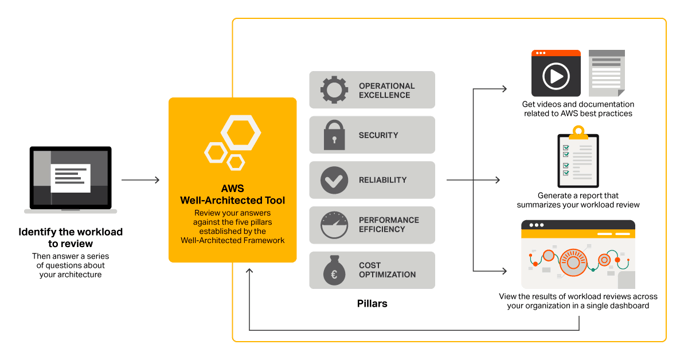 The structured approach is based on five pillars that contribute to the 360-degree examination and ensure that you avoid unpleasant surprises leading to a return journey from the cloud.
The five carrying pillars are:
1) Operational Excellence - The focus is to operate and monitor systems to deliver business value and ensure continuous improvements in the processes and procedures, including change management and definitions of the standards.
2) Security - Security with a big S. Protection of information and systems, including confidentiality and data integrity, administration of rights, and registration of relevant security incidents.
3) Reliability – The best possible utilization of resources. Choose the right resources to deliver the task based on actual and expected workload, monitoring of performance, and in the best support of decision-making in relation to business requirements.
4) Performance Efficiency - It will soon be GDPR's two years birthday, and compliance is still a central topic. Scanning of vulnerability provides excellent information on the status of compliance. The scanning must run at frequent intervals to achieve the best possible effect. There is a difference in the intervals depending on which type of industry and the level of security.
5) Cost Optimization - The focus is to avoid unnecessary costs connected to the cloud solution. Further, a deeper understanding of how the money is better spent along with tight control on the expenses.
The mindset behind AWS Well-Architected Framework (WAF) and the five carrying pillars contributes to the completeness of the cloud solution. With this mindset, you avoid focusing entirely on performance, costs, or security.
A review is the best set-up for cloud
How will you begin the cloud migration mentioned above? You will start with an AWS Well-Architected Review to systematically evaluate the AWS-architecture. The method can help to identify and adjust potential problems within your cloud environment.
It is noticeable that a Review can accomplish existing as well as planned workloads. Therefore, it can be used as a service check each 6, 12, or 18th months. A Review is the best set-up to new cloud plans that needs a useful framework and will be designed robust enough to ensure that the cloud migration will be a long-lasting solution.
To sum up, a Review is conducted by an experienced cloud architect who will examine your existing or planned workload with a Well-Architected-tool and compare it with the five fundamental pillars. The result will be available as a report and visible in a well-arranged dashboard, which is shareable in your organization.
The useful solution requires experts
As mentioned previously, an AWS Well-Architected Review provides the best use of the resources, whether the task is to design new workloads or to do a quality control test of the existing environment. The 360-degree examination further provides an excellent foundation to design your architecture smarter, safer, and more cost-conscious.
However, a successful cloud migration begins somewhere else. It starts with the experts, advisers, and consultants hired to manage the task. At Sentia, we have early on realized the value of following the development in the area of the AWS Well-Architected Framework. Therefore, we have increased the number of employees working in this area to secure a qualified dialogue with our customers.
At Sentia, we have employees who are certified in the Well-Architected Framework. They have been in boot-camps to tighten their competencies and acquire a sufficient routine to counsel and complete a Review. At the same time, we use the mindset from the Well-Architected Framework in all dialogues with our customers. We believe it contributes to a valuable collaboration with you and our other customers, and it is further a guarantee for the process to provide profit.
Curious about the best possible way to design your AWS foundation to accelerate innovation and development?