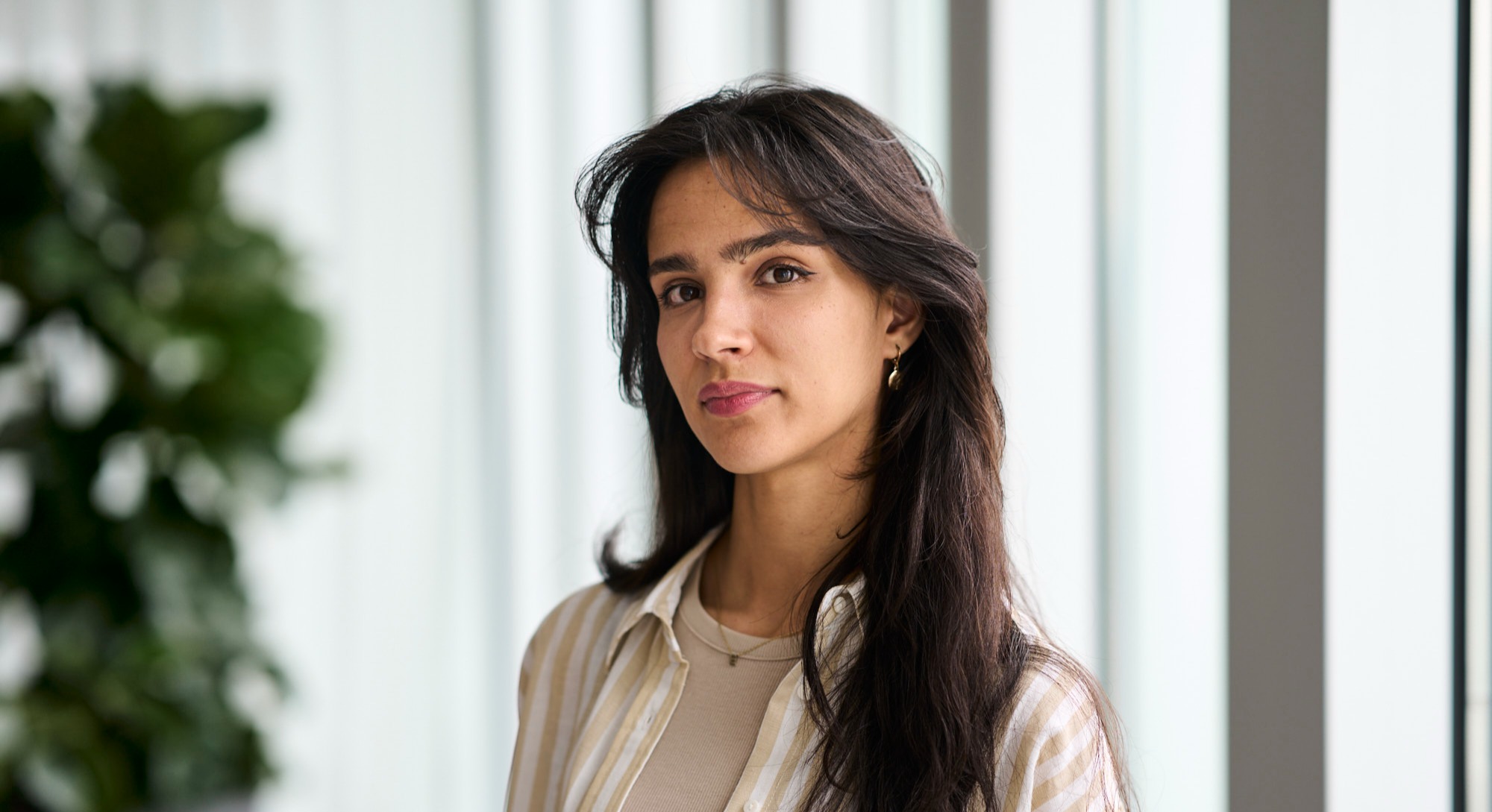 Eya moved to the Netherlands from Tunisia to start her role as a cloud consultant in March 2022. Developing quickly, she decided to combine the job with working as a Cloud Architect in just a few months' time.
I've always known I wanted to get into engineering, so after some research on good career fields, I chose to study Computer Science. During my studies, I finished 6 internships where I got to work on real projects and was responsible for delivering high-quality work. These helped me learn about the many different aspects of IT. Even when I wasn't studying or interning, I was continuously working on my own IT projects. Working hard to get high grades and become successful has always been important to me.
Broadening the horizon
There isn't a thing I don't love about Tunisia, from the cities and beaches to the 47-degree summer days. That's why traveling or moving never even occurred to me. When I finished school at 23, I was fortunate to stay with the company I interned at. I worked as a full-time front and back-end developer and was well on my way to becoming a full-stack engineer.
Still, after 5 months I felt I was missing out in terms of gaining experience. I developed a great interest in Cloud but didn't get a chance to work with Cloud in Tunesia. One day I woke up, thinking "this isn't it", and started to research where I could learn cloud engineering skills.
A pleasant surprise
One of my friends, whom I met while studying, works at Sentia. She suggested that I should apply there too. And I did! I had 3 interviews with recruitment and got a technical assignment, which was daunting since I had no previous experience with cloud. They even asked me to give a presentation of the assignment, so I tried my absolute best to show my hard work and dedication.
On the day of my presentation, there were about 10 (soon-to-be) colleagues present! I remember expecting only 2 or 3 to join, so this was a pleasant surprise. Later I learned they'd already decided and were there to give me a warm welcome. Not only did I get very positive feedback, but I also got the role immediately after the presentation!
The entire recruitment process, from my first application to starting my role in the Netherlands took 1 month. I went from never having left the country, to moving abroad for an unknown period!
Warming up to a cold country
When I moved to the Netherlands, my friend helped me find a place near the Rotterdam office. Sentia set me up with a company that took care of insurance, bank accounts, etc. Finally, I arrived in February, and … it was freezing! The thought of winter had always seemed cozy and pleasant, but when I experienced it, I did not like it anymore. Thankfully, the cities came to life when the temperature started rising. I fell in love with the Dutch architecture, canals, and cleanliness.
On my first day at Sentia, I met my team. Everyone was very welcoming, and I knew everyone within a week! It didn't matter that everything was new either; they gave me time to learn. No one expects you to be an expert straight away.
Another aspect showing Sentia's flexibility is that while I was hired as a consultant, I also started working as an architect. Since I love coding and working with technology but also want to be involved in the consulting part of the job, I did not want to choose. Sometimes, it's difficult to combine, but I feel that if I can do this, I can do anything!
Start of a big journey
My future ambition is to create a bigger network. I'd love to become a manager. Leadership fascinates me. To me, what makes a good leader, is someone who helps others in their journey. My mentors, Bas de Zeeuw and Tim Roelse, are great examples. They help everyone with technical and personal development. I have learned so much about being confident, speaking up, and efficient time use. Their leadership vision ripples through to the team, everyone's helpful, friendly, and open.
Outside of Sentia, I've started exploring European cities and nature. I want to pick up a hobby like yoga or another kind of sport and keep broadening my horizon.

BY
Desiree is a corporate recruiter and she is one of the first persons who gets in touch with any new Sentians. Questions about working at Sentia? Get in touch with Desiree.