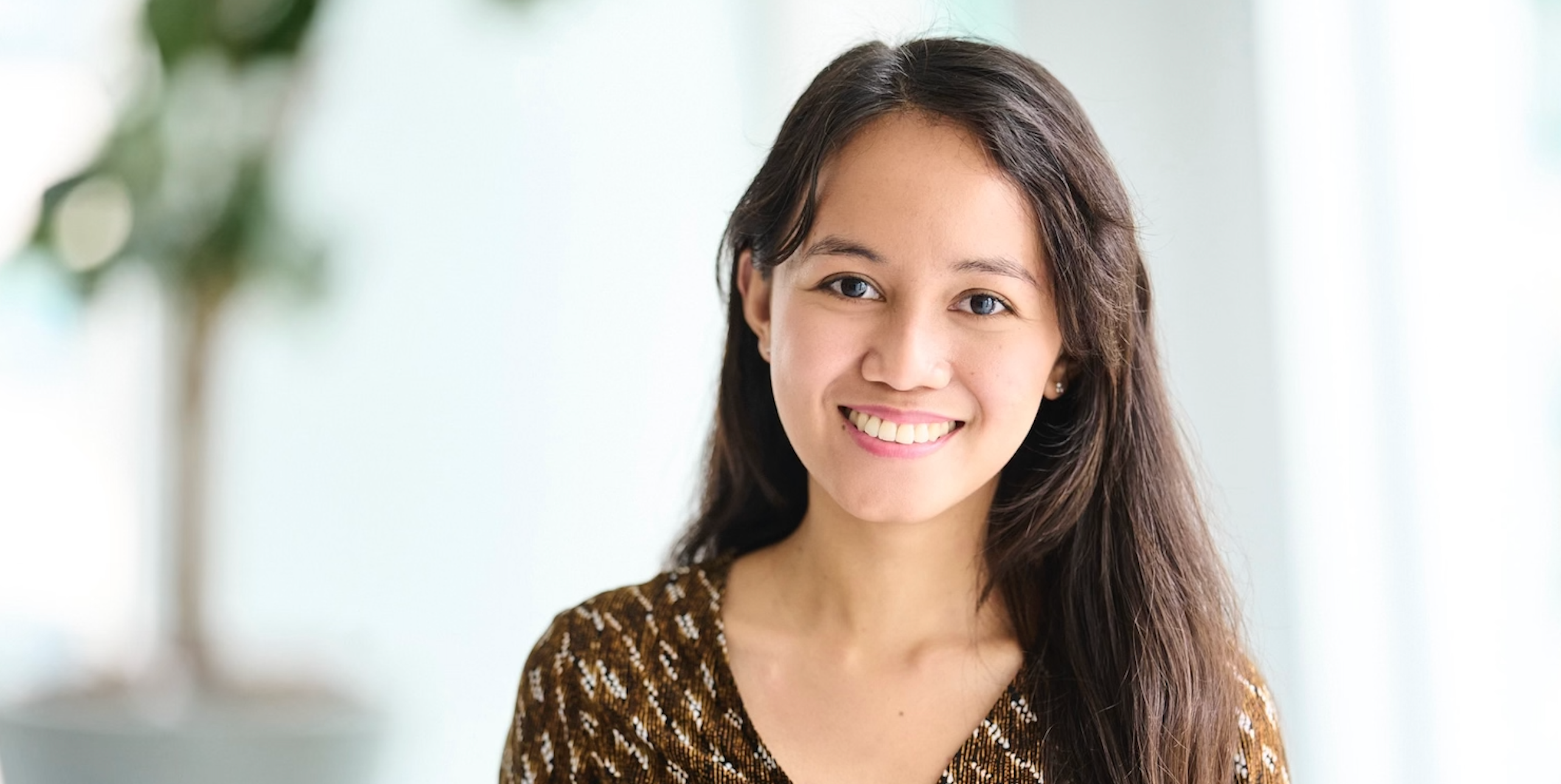 In 2020 Liezl started as a Cloud Systems Consultant at Sentia. She decided to move from the Philippines to the Netherlands to gain more work and life experiences.
"Before I moved to Europe, I lived in the Philippines. I grew up in the small town of Bulusan, Sorsogon and moved to Metro Manila to study and graduated with a Bachelor of Science in Computer Engineering. My first job in IT was with the company I interned at. I was part of their Network Engineering team. After that, I joined a large international company, where I worked as a system administrator with a focus on Linux systems. I learned a lot and since this was an international company, I got to improve my communication and English language skills since I was involved with many native-English-speaking colleagues.
During the first two years of my career, I was trying to figure out what part of IT I wanted to focus on. I'd seen rapid growth in Cloud Computing and started to envision myself working as a Cloud Engineer. Not long after, I was hired by a UK-based managed hosting company, to work remotely as a Cloud Engineer. Working mainly in operations, I enjoyed all the new technical skills I learned from the team and the rapid progress I made toward my goal of becoming a Cloud Engineer.
When a new opportunity arose as a DevOps engineer with a focus on Microsoft Azure and Kubernetes, I decided to take the challenge and further develop my skills. I was mainly involved in creating the CI/CD pipeline for deploying the iOS version of the mobile bank we were developing and in maintaining the Kubernetes environments of the applications.
A simple thought
In 2019, I spoke to one of my best friends, who lives in London, about my long-term goals. He gave me the idea of moving to Europe, which would be a new challenge and allow me to learn and develop even further. At first, I hesitated, but his idea got stuck in my head. I applied to several companies and I quickly received invitations to speak with recruiters online. When I got the chance to talk to Sentia, they immediately appealed to me. The people felt genuine, friendly, and open. They also made an effort to get to know me. Soon after the interviews, Sentia offered me a job as a Cloud Systems Consultant.
I was only 24 and about to make a huge life decision Was I going to move on my own to a country I'd never been to and where I didn't know anyone? After thinking about my goals and the way I want to live my life, how I enjoy exploring and challenging myself, I decided to take the offer and move to the Netherlands.
The most exciting phase
In August 2020, I moved to Rotterdam. The modern buildings in the city resembled those back home and it was summer with hot, sunny weather, which gave me a sense of comfort. I was even excited to experience the colder weather.
It was odd to move to a new country mid-pandemic, but I was happy to have new colleagues to meet and, of course, my new role to focus on. My team had planned to get together and shortly after my arrival we went on a food tour and I tried typical Dutch food. I really like the food although having bread for lunch is quite an adjustment.
From the moment I started at Sentia, I've received a lot of help and support from my colleagues. Within Sentia, there are many people I admire for their solid technical skills, and I'm happy to be surrounded by these optimistic, friendly professionals. I even moved to Amsterdam to be closer to my Filipino colleagues, with whom I have developed a friendship.
Another example of the support within Sentia is how my manager Bas de Zeeuw made time to talk about my goals and concerns. He helped and supported me in my professional goals and in my personal development.
Thoughts on the future
Recently, I have been thinking about my professional growth and I am learning a lot of new skills outside of work as well, which I know will be beneficial for me in the long run. I want to continue to grow in my career, but I also want to find more ways to contribute to helping the world. I'm an ambitious person and I like to envision myself somewhere so I can work toward it, after all, I am the mastermind in directing my own life.

BY
Desiree is a corporate recruiter and she is one of the first persons who gets in touch with any new Sentians. Questions about working at Sentia? Get in touch with Desiree.