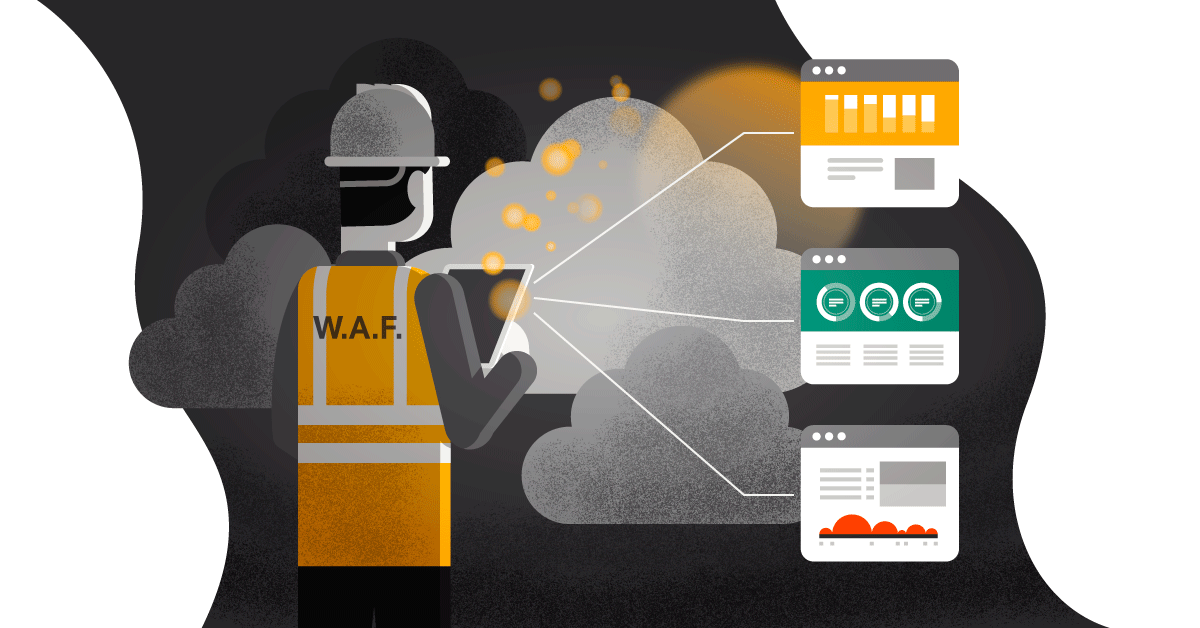 The approach to a cloud migration must be with a long-term perspective, it requires a well-thought and robust framework to keep the applications on the right track and the expenses on a leash. AWS Well-Architected Framework leads the way towards best practice and frames the cloud journey.

Many companies have already migrated to the cloud. The advantages of not operating your own data center on-premise are clear. No matter the type of cloud solution, the benefits are linked to the migration through more significant flexibility, access to new services, fewer hardware investments, and fewer resources allocated to operation.
On the one hand, are the advantages short-term. However, on the other hand, is what will happen long-term when the cloud solution becomes too complex, and the expenses are threatening to run out of control? Then we are looking at another equation entirely. Therefore, it is essential to choose a well-thought strategy and a robust setup to ensure a successful and durable cloud migration.
To uncover all aspects of the cloud solution, it requires a 360-degree review of all the fundamental areas of the solution; therefore, enter AWS Well-Architected Framework. Digital transformation is a must for your company in order to maintain and accelerate your business.
What is AWS Well-Architected Framework?
The name says it all: a well-built and well-designed framework developed and offered by AWS - Amazon Web Services. It is a tool that cloud architects apply to build secure, high-performance, and effective infrastructure for their applications. With the solution, it becomes easier to develop a robust and standardized environment that creates a safe and operational frame for your cloud applications.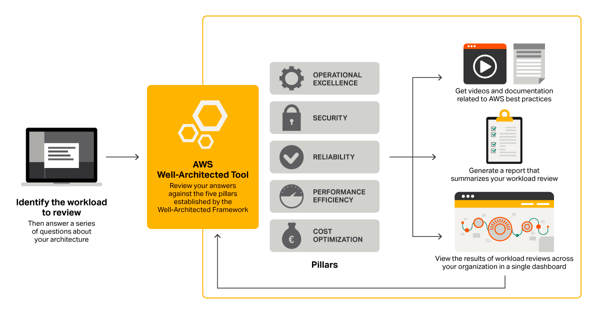 The structural approach builds upon five pillars that contribute to understanding all the aspects and thereby avoid surprises that may result in a return trip from the cloud in a worst-case scenario.
The fundamental pillars are:
1) Operational Excellence – Focus on operating and monitoring systems to deliver business value and secure continuous process and procedure improvements, including control of changes and definitions of standards.
2) Security – Security with capital S. Protection of information and systems, including confidentiality, data integrity, rights management, monitoring, and registration of security incidents.
3) Reliability – Best possible resource utilization, the choice of the right resources for the task based on actual and expected workload, monitoring performance, and optimal decision-making based on the business requirements.
4) Performance Efficiency – GDPR is several years in effect, and compliance continues to be central. Vulnerability scans provide relevant information on the state of compliance. These scans must be performed frequently to have an effect, even though there is a difference between the frequency based on the industry and security level.
5) Cost Optimization – Focus on avoiding unnecessary costs related to the cloud solution and getting a deeper understanding of how the money is well spent and how you closely can control costs. Making the optimal choice of resources and scaling that meets the demands without exceeding the budget.
The mindset behind AWS Well-Architected Framework (WAF) and the fundamental pillars contributes to looking at the entire picture of a cloud solution so, you avoid the narrow focus on either performance, costs, or security.
The Review as the best cloud starting point
How do you get started with working based on the principles presented above? The answer is performing an AWS Well-Architected Review. A Review is a system to evaluate AWS-architecture. The methods applied help to identify and solve potential problems within your cloud environment.

Note that a Review can be performed for existing as well as planned workloads. Therefore a Review can be applied as a service each sixth, twelfth or eighteenth month. This time frame is the best possible starting point for framing and designing new cloud plans to secure a robust and durable cloud migration.

To sum up, a Review takes place in a way, so an experienced cloud architect reviews your existing or planned workload with a Well-Architected-tool and check it to the five fundamental pillars. The results are available as a report and illustrated in a manageable dashboard. The results can also be shared in your organization.
The right solution requires sharp people
As mentioned earlier, you can apply the AWS Well-Architected Review to design new workloads or test the quality of an existing environment. The 360-degree approach provides a solid ground to design the architecture smarter, safe, and cost-conscious.

And yet, a successful cloud migration happens somewhere else, namely with the experts and consultants who perform the task. At Sentia, we have early on realized the value of closely monitoring the area of AWS Well-Architected Framework. Therefore we have competent specialists available in this particular area to ensure our customers receive expert consulting.

We have experts certified in Well-Architected Framework, attending boot camps to sharpen their competencies and obtain an excellent routine to consult and complete the Reviews. At the same time, we apply the Well-Architected Framework mindset in all of our customer dialogues. In this way, we provide valuable collaboration with you and other customers to ensure that the process will provide profits.

BY
Head of Public cloud at Sentia with many years of experience in the IT industry from, among others, Cloudeon, Crayon, and Hitachi Vantara. His work covers business development and management - and his professional consulting is valued greatly among customers and his Team. As Head of Public cloud, Henrik works with particular attention to execute the customers' digital transformation and control their business' cloud infrastructure.