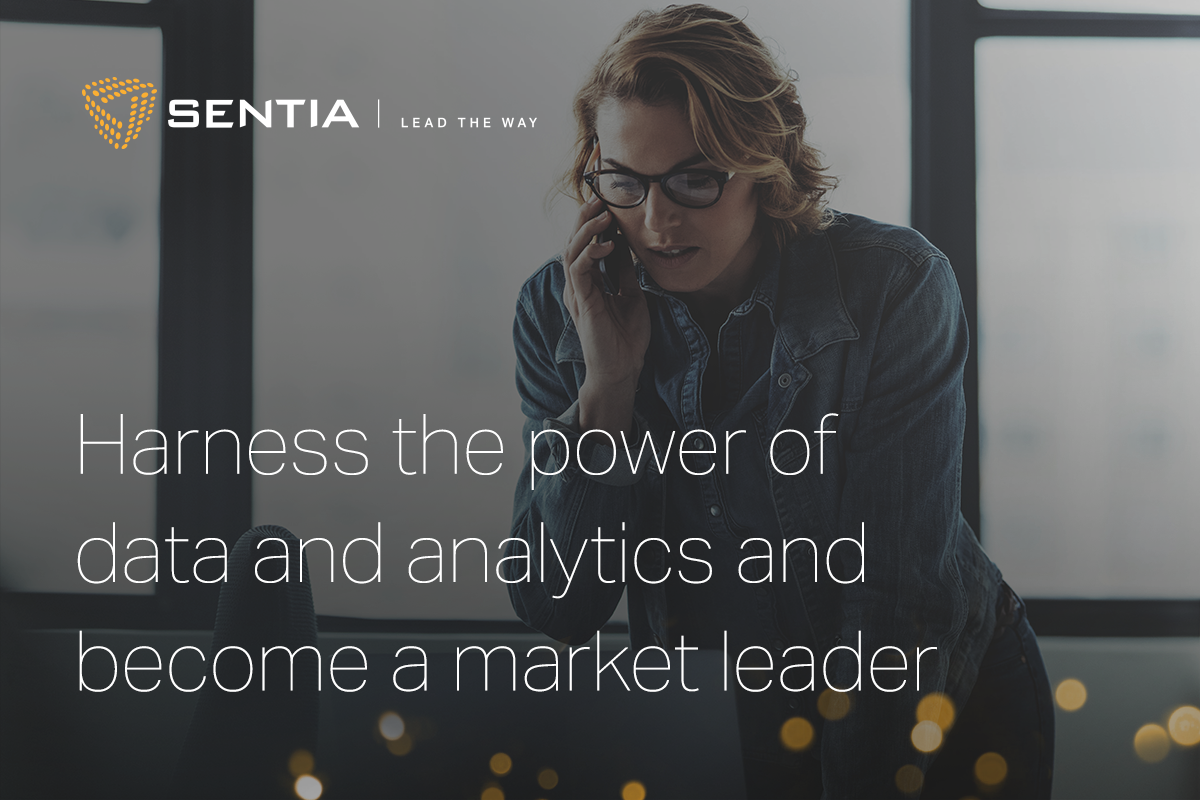 "Knowledge is power", so they say. And in the world of financial services and insurance (FSI), where the amount of data and potential knowledge is vast, this statement could not ring more true.
The 'big data phenomenon' means data is now available from so many different places. Making sense of all this data can be a challenge. The sheer amount, its multiple locations, complicated by a complex regulatory environment and a traditional unwillingness to embrace modern technologies, means many FSI companies struggle to benefit from big data and analytics.
However, this does not need to be the case. Using cloud technologies, FSI companies can harness the power of data and analytics and turn this wealth of information into actionable insights. Let's explore 6 ways the cloud enhances data and analytics and how it can help you become a market leader:
1. Connected systems
Using the cloud, FSI firms can cut across legacy infrastructure silos and turn large amounts of internal and external data into market and consumer insights. Furthermore, by avoiding virtual machines it is also possible to keep data out of clusters, which means when there is a need to scale resources, data does not go into additional silos.
2. Machine learning
Machine learning services available via the cloud, improve transaction monitoring and develop better models. Machine learning-based early warning systems can help monitor things in real-time, like credit risk. The cloud also helps FSI organisations streamline their processes. An example of this is in the lending process, where it is possible to approve credit faster and offer products to clients in more cost-efficient and engaging ways.
3. Blockchain
Blockchain reduces the costs associated with financial transactions. When used with the cloud, blockchain makes it easier to deploy and manage scalable, open source blockchain networks that support the full lifecycle of financial assets. With use cases ranging from trade finance, to cross border payments, to clearing and settlement, the cloud offers a more efficient means of harnessing the power of blockchain.
4. Monitoring and reporting
Once data is analysed, it is important that it can be used by an FSI business. Using cloud technologies, companies can create user-friendly reports that are customisable. They can also be integrated with third-party visualisation tools for real-time exploration of complicated data problems. The cloud enables more holistic financial, regulatory, and customer service reporting.
5. Data mobility
Using a hybrid cloud solution allows FSI companies to move sensitive data in and out of environments as they see fit. With security and compliance being a consistent concern, it is important for FSI firms to have the ability to seamlessly transition large amounts of data from on-premises to public cloud environments.
6. Data accessibility
The cloud enhances data sharing and visualisation, so people from across the organisation, who may not always be from a technical background, can make the best use of company data and analytics. This data can also be accessed from multiple locations with an ability to view it on multiple devices to further enhance real-time decision making.
3 key business benefits
Using these cloud-enabled features allows FSI firms to more effectively manage risk, streamline operations and create more personalised customer experiences.
Make more informed decisions
The sheer amount of data, both structured and unstructured, that can be modelled and analysed by FSI firms, allows them to adjust their company strategies. In insurance, for example, this information could be used to make adjustments to risk appetites and make more informed capital-related decisions.
Streamline operations
The Internet of Things (IoT) introduces more ways to collect data on processes in finance and insurance, like capital modelling, with real-time data coming from internet connected devices. Cloud technologies make it easy to store and run analytics on machine-generated IoT data and discover ways to reduce operational costs and increase output quality.
Uncover customer insights
The combination of cloud and big data, provide FSI firms more insights into their clients than ever before. It allows them to develop systems that are highly customised to their customers' expectations, so they can account of differences in crucial demographics. This deep understanding allows them to deliver incentives and services required to retain and grow the customer base.