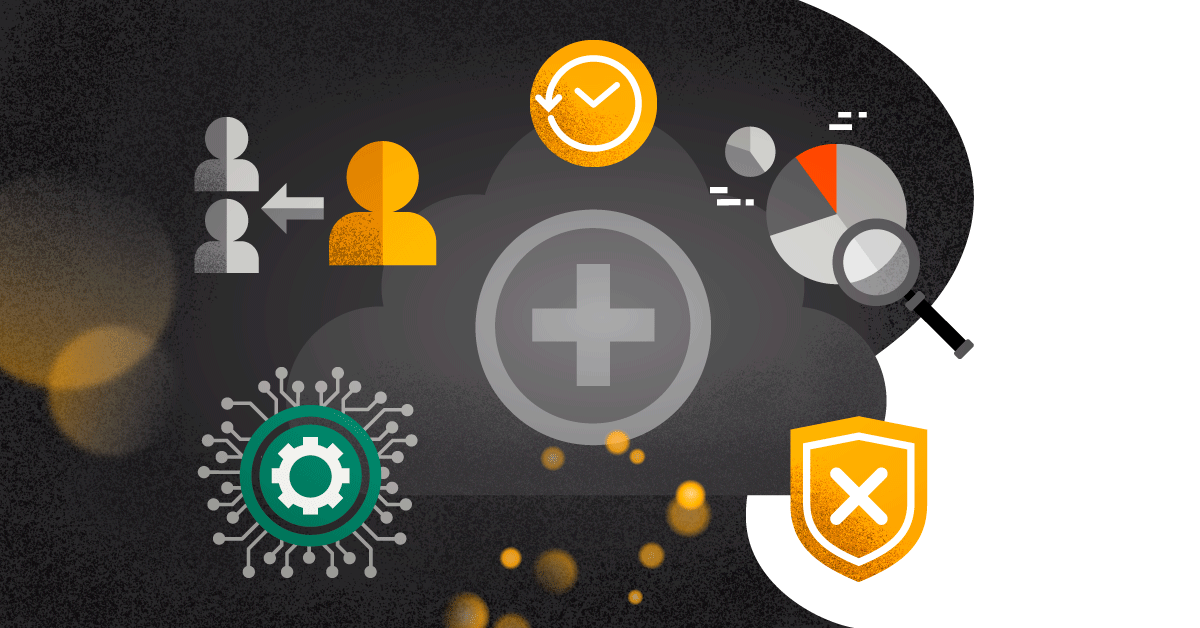 A complex regulatory landscape, combined with the availability of innovative new technologies, is driving pharmaceutical and life sciences companies to embark on a demanding and challenging journey towards, what has been termed, 'digital transformation'. While this transition will not be easy, it presents an exciting opportunity for the industry to reap the benefits of an ever-changing digitalised world.
Due to the highly sensitive nature of work performed by pharma and life sciences organisations, the main emphasis when planning and executing a plan towards digitalisation needs to be on data management. But with all the information held by pharma, biotech and research companies, how can they securely go about handling vast amounts of data while satisfying the strict conditions set by regulators?
The answer lies in modern IT infrastructure that can securely prepare your organisation for an increasingly challenging regulatory environment, address more sophisticated customer needs, and ensure you continually drive innovation.
So, how does a modern infrastructure help?
1. Governance
It's important for pharmaceutical and life sciences businesses to always be aware of where their data is being stored and to have systems in place that allow them to fully manage this data across all applications and workloads. Pharma and life sciences organisations in particular handle substantial amounts of data which is dispersed along the supply chain – from product sourcing, through to manufacturing, and consumers. This means you need infrastructure that allows for full end-to-end data management to make sure you remain compliant.
2. Security
An increase in cyber-attacks, combined with a rise in the amount of data being generated and an increasingly complex regulatory environment, means pharmaceutical companies need to ensure their infrastructure has cutting-edge security in place to secure them from malicious attacks.
Security is at the heart of Azure. Built by Microsoft experts and based on robustly tested industry best practices, Azure has been designed to ensure your business can effortlessly meet all regulatory requirements in regard to security. With complete oversight of the security of your data, leading threat monitoring analytics and access to the latest security tools that enable your IT teams to quickly address any malicious activity, you can rest assured that the systems and data hosted on Azure are being held in the securest possible cloud environment. Furthermore, the strongest encryption algorithm, as well as sophisticated access rights management, ensures your data never lands in the wrong set of hands.
3. Business continuity
With the amount of data that you are handling, you can no longer rely on manual data backup and disaster recovery protocols. You need to be able to quickly backup, and then restore, data across multiple locations to ensure business continuity after a disaster or massive data loss/breach.
With the ability to schedule regular automated data and system backups for a variety of secure global locations, with high-speed recovery of data and systems, Azure has the backup and disaster recovery solutions that will ensure your business can get back up and running again, no matter what happens. And with advanced monitoring tools, you will always be aware of the health of the data stored in the backups.
4. Shared responsibility
Managing the infrastructure needed to not only store but also analyse all the data that pharmaceutical companies are producing is placing a huge burden on these businesses in terms of resource allocation, personnel requirements and budget allotment.
Utilising Azure helps to lessen that burden, as governance, security and continuity are covered. By placing systems and data in Azure, you'll significantly cut your infrastructure costs and remove the management burden from your IT teams, instead placing it with specialist experts who take on the responsibility for ensuring that the infrastructure is secure, up-to-date and at the forefront of the market.
5. Real-time business insights
Real-time intelligence helps pharma and life sciences companies to design better strategy and manufacturing processes. By using existing data sets, in conjunction with additional critical information your organisation has access to, can help make predictions for future outcomes and provide insights into trends that are worth paying attention to.
Insights generated by a modern cloud environment can prove priceless to your business, providing actionable intelligence into research trends, shifts in the market place and ways of establishing new supply chain methods
How can Sentia help you?
We take on the complex job of managing your IT infrastructure, so you can focus on leading the way in the pharmaceutical and life sciences industry. Our range of security and compliance solutions will simplify your day-to-day infrastructure needs, as our team will be on hand to ensure your organisation is protected from any internal and external threat, as well as provide data governance and reporting to help you meet all compliance requirements. Following industry best practices, infrastructure managed by Sentia experts allows you to drive innovation, and optimise costs and processes – all while adhering to the strictest regulations:
Dedicated or shared server resources
Patch and backup management
A/V, next-gen firewall and DDoS protection
Security and recovery assessment
If you would like to learn more about how a Microsoft Azure could benefit your business, reach out to our team and we'll be happy to set up a 15-minute exploratory call.